While not officially making an announcement at the time this went to press, Pacquiao Mayweather fight odds were already available at Skybook by Super Bowl Saturday for May 2, 2015.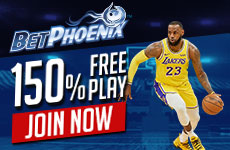 Top Rank promoter Bob Arum told the New York Post he expects the much-anticipated fight between Manny Pacquiao and Floyd Mayweather Jr. to be finalized in "the next couple days".
Early odds had Mayweather as a lofty -300 favorite while Pacquiao would pay out $230 on a $100 bet.  Round for round and decision betting odds were also expected as the fight nears.
"Everybody is doing the right thing," Arum told the Post on Friday. "We're looking to complete the paperwork. Everything is moving in the right direction. Hopefully, the next couple of days it will get done."
Speculation ran rampant after the two fighters met for the first time last month face-to-face in Pacquiao's Las Vegas hotel suite and that meeting appeared to be cordial.
"I think it helped a lot because we were all putting papers together, and there was still a question as to whether Floyd really wanted to do the fight or not," Arum told the Post of the Miami meeting. "Based on the meeting with Pacquiao in the hotel suite, Manny and [Pacquiao adviser] Michael Koncz were convinced Floyd absolutely wants to do the fight.
The two were also rumored to have run into each other again at a Miami Heat game.
All bets are off if the fight does not take place.
Live Betting Lines and Odds
Date Time

#

Team

Spread

Total

Money Line

BOXING - Feb 14

02/14/2015

21401

CARSON JONES

 
 

+400

12:00:00

21402

BRIAN ROSE

 
 

-500

02/14/2015

21403

STEPHEN ORMOND

 
 

+200

13:00:00

21404

TERRY FLANAGAN

 
 

-250

BOXING - Feb 21

02/21/2015

20211

MARTIN MURRAY

 

o7½+110

+1000

13:00:00

20212

GENNADY GOLOVKIN

 

u7½-140

-2200

02/21/2015

20213

PAUL SMITH

 

o9½-460

+400

13:00:00

20214

ARTHUR ABRAHAM

 

u9½+360

-500

02/21/2015

20215

ANDRIY RUDENKO

 
 

+625

12:00:00

20216

HUGHIE FURY

 
 

-900

BOXING - Feb 27

02/27/2015

22701

ALBERTO GUEVARA

 
 

+850

19:00:00

22702

RANDY CABALLERO

 
 

-1300

BOXING - Feb 28

02/28/2015

22801

CHRIS AVALOS

 
 

+625

13:00:00

22802

CARL FRAMPTON

 
 

-900

02/28/2015

22803

CHRISTIAN HAMMER

 

o9½+200

+900

14:00:00

22804

TYSON FURY

 

u9½-255

-1400

02/28/2015

22805

CHRIS EUBANK JR

 

o10½-205

-250

13:00:00

22806

DMITRY CHUDINOV

 

u10½+165

+200

BOXING - Mar 06

03/06/2015

30601

LUKE WILTON

 
 

+800

13:00:00

30602

KEVIN SATCHELL

 
 

-1200

BOXING - Mar 14

03/14/2015

31401

JEAN PASCAL

 

o9½+140

+450

18:00:00

31402

SERGEY KOVALEV

 

u9½-170

-600

BOXING - Apr 04

04/04/2015

40401

DAVE RYAN

 
 

+450

12:00:00

40402

BRADLEY SAUNDERS

 
 

-600

BOXING - May 02

05/02/2015

50201

MANNY PACQUIAO

 
 

+230

19:00:00

50202

FLOYD MAYWEATHER JR

 
 

-300
- Dan Shapiro, Gambling911.com