North Carolina vs. Duke Betting Odds
Published on:
Feb/11/2009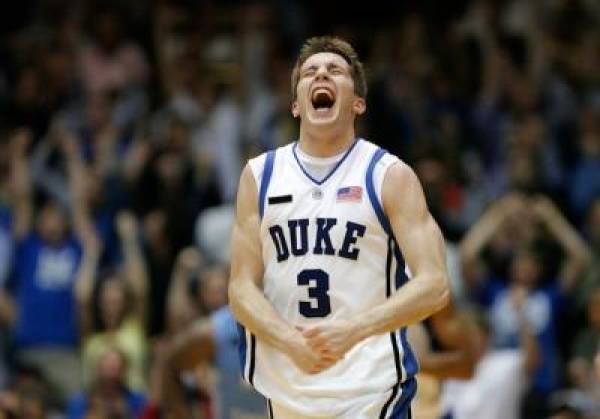 Sports Interaction betting analyst Frank Doyle takes a stroll down Tobacco Road and looks at North Carolina vs. Duke betting odds. 
There's only one game of basketball on tonight, really, and that's the showdown at the Cameron Indoor Arena between Duke and North Carolina., a game that many Gambling911.com readers are sure to be betting on.
Sports Interaction opened with Duke as a two point home underdog, and that line is on the drift already. There are a few reasons for that, not least of which is the fact that North Carolina has won at the Cam on its last three visits, and if the Tar Heels can win there tonight, Tyler Hansbrough and Danny Green will leave Chapel Hill with a 4-0 record at Durham. There are not many players in the past quarter-century of college hoops that can say that.
All the games in this rivalry are played for keeps, and tonight's game could settle a No 1 seed at the Dance. Certainly, if North Carolina were to lose it would be a severe blow to a team that was being talked about as a potentially undefeated National Champion to match Bobby Knight's Indiana thirty-three years ago. North Carolina has recovered from its traumatic losses to Boston College and Wake Forest a month ago, but losing to the underdog Duke would be a psychological blow Roy Williams and his team could do without.
Not that Coach K has it all his own way either. From a bookmaking perspective such as Sports Interaction's, Duke is bigger with the public than it actually deserves to be. Duke is one of the most public teams in College Basketball because of the school's achievements during the years.
But in real terms, Duke hasn't really challenged for national honors in some time, although no-one wants to say that out loud because if you trash-talk them and then go to Durham and get popped; well, it's humiliating.
But Duke does not dominate teams and is very reliant on downtown shooting to keep the scoreboard moving. Duke does not have a Hansbrough who can impose himself on the opposition in the paint. And Duke will pay the price for that in the long term.
Funny thing is though, I don't think Duke will pay the price tonight. I am deeply wary of backing road favorites in heated local rivalries, and there are few as heated as those between schools that are eight miles distant - the distance from Battery Park to the Bronx Zoo, in New York city terms.
I expect Duke to up their intensity on the strength of sheer pride and will alone, and not let Hansbrough away with that record. Local rivalries skew the numbers, and getting points with Duke at home against a team they have to beat seems just too good to turn down. Duke +2.5 with Sports Interaction is the bet.
Frank Doyle, Gambling911.com