NHL Predictions for October 21, 2008
Published on:
Oct/21/2008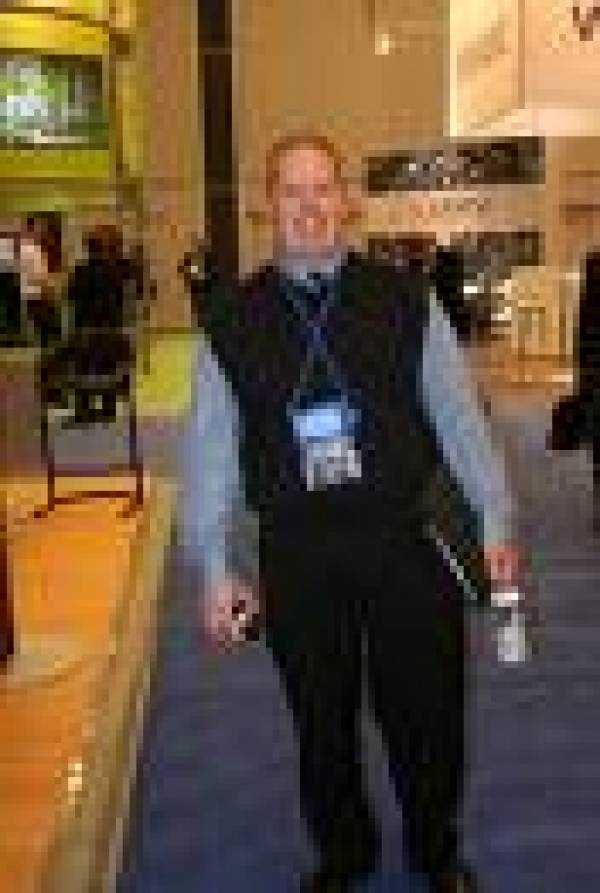 Canadian 4-Time Champion Sports Handicapper Ron Raymond provides his daily NHL Hockey predictions and provides insightful statistical analysis on each game. The following predictions are based on Ron Raymond's general knowledge of the game and he'll include information from his statistical database, ats calculator, ats ratings and other tools at his disposal to bring readers the best sports betting information on each hockey games.
You can place your hockey bets at Sports Interaction - Offering a 15 percent cash bonus to Gambling911.com readers.
Here are today's NHL Picks for Tuesday, October 21, 2008.
Ron's Straight up Record: 47 wins 30 losses for (61%)
*Note: Ron went 13-0 SU on Saturday October 18th 2008.
Vancouver vs. Columbus
Ron's Comment: The Canucks are supposed to be a team built around defense and their All-Star "Captain" Roberto Luongo; but every game has gone OVER the total! Like what the "Bleep" is that all about? Reading the press clippings this morning, the Canucks want to return to the fundamentals of defense and this will be a conscious effort on Vancouver's part this evening vs. Rick Nash and Company in Columbus. My only concern about backing the Blue Jackets this evening, Captain Luongo has 4 shutouts vs. Columbus lifetime, but the injuries are leaving the Canucks in a tight spot here tonight.
Prediction: Columbus 2 Vancouver 1
Boston vs. Buffalo
Ron's Comment: Who did the Bruins piss off at head office during the summer to receive such a crappy schedule? They played 4 games on the West coast to start the season, return home for 1 game which they played and lost last night, and right back on the road tonight vs. Buffalo. Energy and fatigue has a good chance of setting in the second half of tonight's game vs. the high flying Sabres and Miller is 11-3-4 lifetime vs. the B's.
Prediction: Buffalo 6 Boston 4
Anaheim vs. Toronto
Ron's Comment: After watching numerous Ducks game this season, if there's one thing that stuck out like a sore thumb, they are the slowest team in the NHL. Toronto on the other hand is maybe one of the quickest teams in the NHL. If you remember that Leafs vs. Blues games on Thanksgiving Monday in Canada, both teams were flying and it was a great game to watch. Here's what I'm anticipating will happen tonight. The Leafs are going to feel like they are at the Calgary Stampede, as this game is going to have a rodeo feel to it! Speed kills and the Ducks might spend half the night in the box, so tons of goals in this game and power play chances for the Buds. Plus, Anaheim is 1-7-2 SU vs. the Leafs in Toronto and the last time the Ducks won in TO, Microsoft was releasing Windows 98 (Second Edition)!
Prediction: Toronto 4 Anaheim 2
Atlanta vs. Tampa Bay
Ron's Comment: The Lightning have game breakers on this team who need to start picking up their game and win one for their sitting duck coach. Here's a great betting situation for Tampa Bay to get in the win column this evening. They are catching a Thrashers team coming off a home underdog win over Buffalo, so there's a letdown opportunity for Atlanta this evening. The Thrashers might be looking ahead vs. their game vs. the Stanley Cup Champions, but this spot is normally a weakness for good teams, not teams in the "Southleast" division. Normally when a team gets blanked off the score sheet the game prior, they tend to put more focus on the offense in the next game;. In fact, when a team is at home, coming off a 3 game home stand and scored no goals in their last game; they are 6-1 (SU) the last 3 years in this role.
Prediction: Tampa Bay 4 Atlanta 3
Washington vs. Calgary
Ron's Comment: The Flames are off to a 1-4 start this season and they could be pressing tonight vs. Washington. Here's the bad news for the Flames, Ovechkin loves to play in Canada and always gives 110% to dazzle the fans. Plus, the Flames might want to start their back up goaltender tonight, Kiprusoff is 0-2 vs. Washington and the last time the Flames beat the Caps at home was March 26th 1998. All my stats and numbers point to the Flames here tonight, but number #8 of the Capitals and Flames home record vs. Washington makes it tough to pull the trigger on them tonight. If you want action on this game, consider the UNDER as my O/U Value index says there's a 87% chance this game goes under the total tonight.
Prediction: Washington 3 Calgary 2
For more hockey picks be sure to check out Ron Raymond here
----
Ron Raymond, Gambling911.com