NHL Predictions for 10/16/2008: Free Hockey Picks
Published on:
Oct/16/2008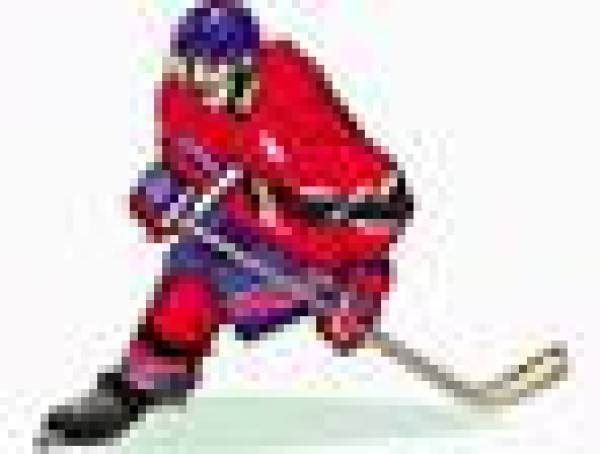 Canadian 4-Time Champion Sports Handicapper Ron Raymond provides his daily NHL free hockey picks and provides insightful statistical analysis on each game. The following predictions are based on Ron Raymond's general knowledge of the game and he'll include information from his statistical database, ats calculator, ats ratings and other tools at his disposal to bring readers the best sports betting information on each hockey games.
Here are today's NHL Picks for Thursday, October 16, 2008.
Sports Interaction is Canada's number one online sports book...and its first online sports book.
Ron's Straight up Record: 27 wins 17 losses for (61%)
*Note: Ron went 6-0 on Tuesday and 4-1 on Wednesday. Plus, his Private Players Pick was Phoenix/Chicago: UNDER 5.5 Wednesday!
New Jersey vs. Atlanta
Ron's Comment: The Devils are coming off a 4-1 lost to the Rangers and this might make the Devils players a bit hungrier in the first period to get a quick start. The Devils are 8-5-2 SU in their last 15 head to head in Atlanta and 5 of the last 6 games between these 2 clubs have gone OVER the total in the ATL. Brodeur is 16-6-3 SU vs. Atlanta with 5 shutouts against them.
Prediction: New Jersey 4 Atlanta 2
NY Islanders vs. Tampa Bay
Ron's Comment: Let's face it, this is a panic game for the Lightning and it's organization. Management cleaned house, own the #1 draft pick in Stamkos and they are off to a 0-3 start. The good news for Tampa Bay, the Islanders are in town and they are starting back up goalie Joey MacDonald. My source indicates Olie the Goalie Kolzig will get the nod for T-Bay tonight and he's 26-10-2 Lifetime vs. the Islanders with 3 shutouts. Bad spot here for the Islanders, as they are 2-11 SU as a Road Underdog before a conference game and they are coming off a Home loss as a Underdog.
Prediction: Tampa Bay 5 NY Islanders 3
Washington vs. Pittsburgh
Ron's Comment: Joe, who owns the Chiefs? Fleury owns the Chiefs, I mean the Capitals! Great goaltending matchup tonight, as Marc-Andre Fleury is 7-0 SU vs. the Washington Capitals in his young career and Theodore is 12-4-1 SU vs. the Penguins. However, the Capitals have not done well at the Igloo, posting a 3-12 SU record in their last 15 visits. Washington has been horrible playing defense this season and this could be a huge problem for them tonight against Malkin and Crosby.
Prediction: Pittsburgh 4 Washington 2
Minnesota vs. Florida
Ron's Comment: The Wild will be without 2 main players tonight, as Bouchard is day to day with back spasm and Nolan has a lower leg injury and left the last game vs. the Thrashers. Expect a low scoring game tonight with Backstrom and Vokoun between the pipes and the Panthers are coming off 4 days rest, so they could be sluggish in the first half of this game. Plus, the UNDER is 14-1-1 for Florida at home coming off a Eastern Conference foe in which the game went under the total and they won that game.
Prediction: Florida 3 Minnesota 1
Vancouver vs. Detroit
Ron's Comment: The Red Wings are coming off a successful 2 game road trip, as they beat Ottawa and Carolina and will face Luongo and the Canucks at the Joe. Osgood is expected to be in nets tonight vs. Vancouver and he's 15-4-4 SU in regular season meetings vs. the Canucks with 1 shutout. If you enjoy playing the puck line at +1.5, the Canucks are 20-4 SU as a Road team during the month of October the last 3 seasons.
Prediction: Detroit 3 Vancouver 2
Dallas vs. St.Louis
Ron's Comment: According to my source, Tobias Stephan is expected to be in nets for the Stars tonight and he will go head to head vs. Manny Legace. The Stars are playing in back to back games, as Nashville gave Dallas all they could handle last night, but the Stars won 6-4 which included an empty netter at the end. The Blues have been a nice surprise this season and they are in a nice betting situation tonight; as they are 8-2-1 SU as a home team before a division game on 2 days rest and scored 5 or more goals FOR in their last game.
Prediction: St.Louis 3 Dallas 2
Philadelphia vs. Colorado
Ron's Comment: The desperate game of the night will be played in Denver, as the Flyers and Avalanche are both searching for their first win of the season and at 0-3 SU, the loser of this game could find their coach under some intense media pressure before their next game. There's a bit of the good, the bad and the ugly for both teams, as the Flyers are playing their 3rd game in 4th nights, but I like the Flyers goaltending situation a bit better. From a betting perspective, there's more value with the Flyers here tonight; as Philly is 11-5-1 SU as a Road Underdog after a division game and coming off a 1 goal lost.
Prediction: Philadelphia 3 Colorado 2
---
Ron Raymond, Gambling911.com