NHL Betting Makes Impact: Four Games Get Action
Published on:
Oct/14/2008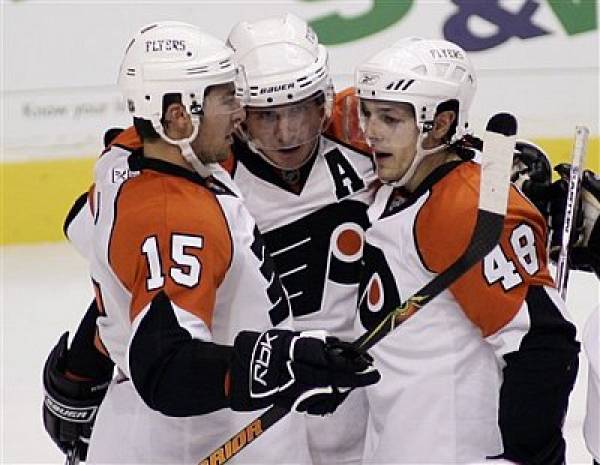 Despite what some may say, people are betting on the NHL. In fact, four hockey games ranked among the most bet on events for Tuesday. The Philadelphia Flyers vs. the Pittsburgh Penguins game was the third most bet on event of the day at Bookmaker.com. Well over 90 percent of the action was going towards the Penguins in this one.
The away team in the Philadelphia vs. Pittsburgh series has won 9 of the last 10: Something to keep in mind when betting this game.
The Pittsburgh Penguins money line is also getting plenty of betting action.
The Pittsburgh Penguins haven't quite been in sync offensively early this season. The Philadelphia Flyers certainly remember the last time the Penguins were clicking up front.
The Pennsylvania rivals will meet Tuesday night at Mellon Arena for the first time since the high-scoring Penguins eliminated the Flyers in five games in the Eastern Conference finals.
Pittsburgh (1-1-1) scored 240 goals last season - the seventh-most in the NHL - led by 47 from Hart Trophy candidate Evgeni Malkin. The Penguins rode their young goal-scoring and the goaltending of Marc-Andre Fleury all the way to the Stanley Cup finals before losing to the Detroit Red Wings, but they didn't have any problems scoring on the Flyers one round earlier.
Malkin scored three times in the five-game series, which featured 20 Pittsburgh goals from nine different players, and ended in a 6-0 Penguins rout in Game 5 at home.
So far in 2008-09, Pittsburgh hasn't looked like a team capable of lighting up the scoreboard. Gone are free agent forwards Ryan Malone and Marian Hossa, and offensive-minded defensemen Ryan Whitney and Sergei Gonchar are out until at least January with injuries.
After beating Ottawa 4-3 in their season opener in Sweden, the Penguins went 59:58 without a goal in a 3-1 loss to the Senators on Oct. 5. In their North American debut on Saturday against New Jersey, they were outshot 49-15 in a 2-1 overtime loss.
Minnesota vs. Atlanta, Anaheim vs. Los Angeles and Colorado vs. Calgary were some other hot games people were betting on Tuesday.
----
Ean Lamb, Gambling911.com