Breaking News
Caesars Southern Indiana is closing until further notice due to rising river levels.
With the latest release of its software. Switzerland-based industry organization the Bitcoin Association has announced the release of the Bitcoin SV Node software v1.0.7 in an effort to boost up for potentially unlimited scale.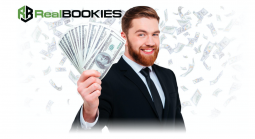 Are you utilizing all of the bookie tools provided to you by your sportsbook platform?  We often see bookies lacking in this area. White label sportsbook services are handling so much of the work for bookmakers nowadays that we often see new bookies become complacent.