Published on:
Aug/07/2009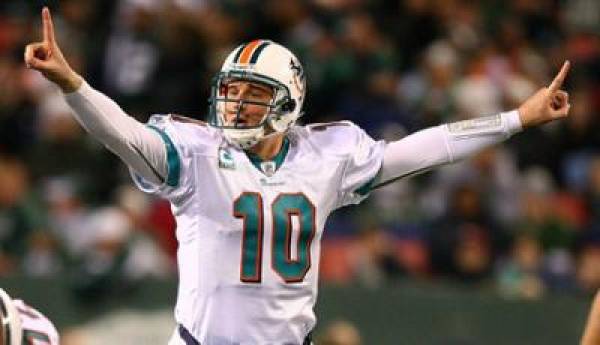 The Miami Dolphins did a complete turnaround last year, having won only a single game the year before they found themselves in the post season.
Despite this, the Dolphins get little respect coming into the 2009 regular season.  The Miami Dolphins 2009 odds have them at 11/2 to win the AFC East.  They are a slight -130 favorite to win just over 7 regular season games.  The Dolphins were listed with 24/1 odds of winning the AFC Championship and 45/1 odds to win the 2010 Super Bowl.
Quarterback Chad Pennington is expected to be in his final year as a starter in Miami as Chad Henne will likely take over.  Henne was the Dolphins second round pick in 2008.
"Miami is all about building for the future," says Don Shapiro of Gambling9111.com.  "They are weak in a number of areas including special teams, rushing down the big passers and locking down big receivers on the outside."
When it comes to Miami Dolphins 2009 odds, the best bet might be on this team winning over 7 games at -130.  Emphasis is placed on the word "might". 
Consider that 12 of last year's games were against teams with .500 or worse records. 
And this year, assuming those teams Miami meets retain last year's record:  9 of the teams would be at below .500.  These teams, however, include the likes of San Diego, New Orleans, Houston and Jacksonville, all of which are expected to play above .500 caliber this year. 
Under 7 regular season games:  That's a tough sell.  Instead we could see an 8-8 or 9-7 finish.
All Miami Dolphins odds were available at Sportsbetting.com.
Mary Montgomery, Gambling911.com