Marquette Advances to Next Round of Tournament After Four Failed Tries
Published on:
Mar/17/2023
Marquette returns to the Big Dance this year, resulting in what should be a significant betting frenzy in and around the Milwaukee area.  Americas Bookie welcomes those looking to place bets from the region via their mobile phones.  Welcome bonuses on both initial deposits and reloads.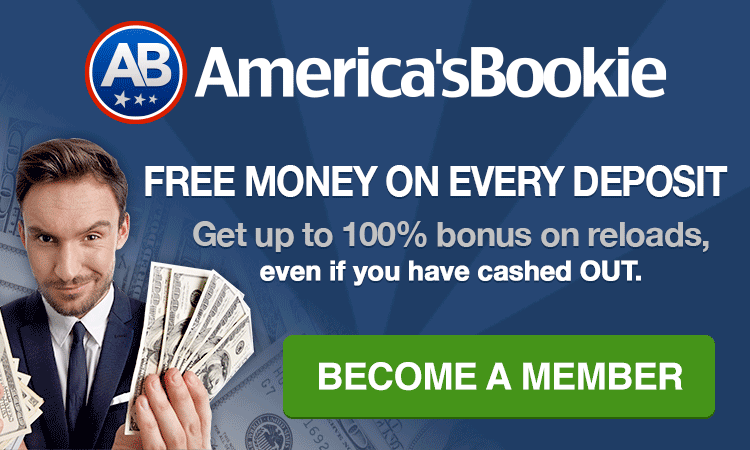 Marquette Advances With Win Over Vermont
The Golden Eagles come into their game against Vermont as a -10.5 favorite.  They are a No. 2 seed with just six losses on the season.  The Eagles have been golden for bettors too as they concluded the regular season with a 21-12-1 record Against The Spread.
The Golden Eagles have now won ten straight after romping over UVM 78-61.
Last year, Marquette lost in the first round to North Carolina, a team that ultimately ended up the NCAA tournament runner-up.  Prior to this year, the Golden Eagles had failed to get beyond the first round in their last four NCAA Tournament appearances.  That trend has now been broken.
"We're excited about the season we've had to this point," said Marquette coach Shaka Smart, the Big East Coach of the Year. "For our guys, the hard work they've put in all year has put us in this position. We also talked about that once the tournament starts, yeah there's seeding but it's really about who plays better on that particular day."
Player props will be available for all the Marquette starters. Guard Tyler Kolek, the Big East player of the year, averaged 18.7 points per game this season.  Guard Kam Jones (12.0 points per game in the tournament) and forward David Joplin (10.7) earned spots on the all-tournament team.
Marquette Men's NCAA Tournament History
NCAA tournament champions
1977
NCAA tournament runner-up
1974
NCAA tournament Final Four
1974, 1977, 2003
NCAA tournament Elite Eight
1955, 1969, 1974, 1976, 1977, 2003, 2013
NCAA tournament Sweet Sixteen
1955, 1959, 1968, 1969, 1971, 1972, 1973, 1974, 1976, 1977, 1979, 1994, 2003, 2011, 2012, 2013
NCAA tournament appearances
1955, 1959, 1961, 1968, 1969, 1971, 1972, 1973, 1974, 1975, 1976, 1977, 1978, 1979, 1980, 1982, 1983, 1993, 1994, 1996, 1997, 2002, 2003, 2006, 2007, 2008, 2009, 2010, 2011, 2012, 2013, 2017, 2019, 2022, 2023
Milwaukee Bucks
The Bucks were sitting as the favorites to win the 2023 NBA Championship and promise a payout of $320 on a $100 bet.
Milwaukee Brewers
The Brewers will open the 2023 MLB season with 40-1 odds of winning the World Series.
Tyrone Black, Gambling911.com