Latest 2008/2009 NHL Hockey Betting Odds
Published on:
Oct/21/2008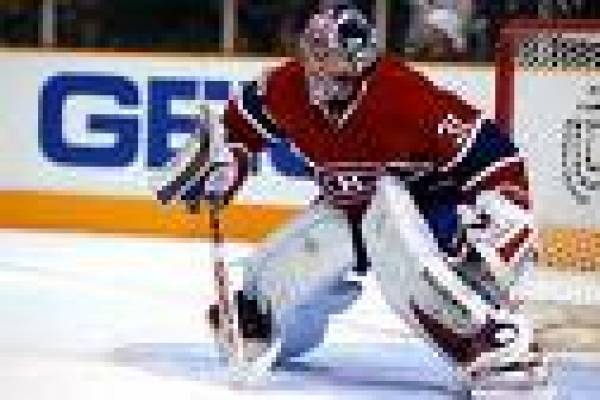 The NHL has gotten off to a rip-roaring start to the season. Great goals, winning streaks, and hard hits describe the season so far. Additionally, after only four games, Blackhawks coach Denis Savard was fired. Action like this has got fans buzzing and looking for answers.
With fan speculation heating up, the largest most successful sportsbook on the web, BetUS.com posted odds and predictions on all things NHL. Fans are flooding the site for answers and taking their chances of picking with or against the most trusted analysts on the web.
Analysts at BetUS.com posted the following odds and predictions on the remaining NHL season:
Who will be the next NHL coach to be fired?
Barry Melrose 5/2
Alain Vigneault 7/2
Mike Keenan 5/1
Andy Murray 5/1
Randy Carlyle 6/1
Field 4/1
Who will win the NHL Heart Trophy?
Alexander Ovechkin 3/1
Sidney Crosby 4/1
Henrick Zetterberg 12/1
Joe Thornton 13/1
Miikka Kiprusoff 13/1
Henrik Lundqvist 15/1
Jarome Iginla 15/1
Paul Stastny 15/1
Nik Lidstrom 15/1
Eric Staal 18/1
Vincent Lecavalier 18/1
Pavel Datsyuk 18/
Roberto Luongo 18/1
Andrei Markov 18/1
Dany Heatley 20/1
Ryan Getzlaf 20/1
Who will win the NHL Calder Trophy?
Steven Stamkos 3/1
Kyle Turris 4/1
Drew Doughty 5/1
Fabian Brunnstrom 6/1
Luke Schenn 7/1
Viktor Tikhonov 8/1
Josh Bailey 9/1
Mikkel Boedker 10/1
Field 6/1
Stanley Cup Champs
Anaheim Ducks 16/1
Atlanta Thrashers 100/1
Boston Bruins 30/1
Buffalo Sabres 30/1
Calgary Flames 25/1
Carolina Hurricanes 30/1
Chicago Blackhawks 22/1
Colorado Avalanche 30/1
Columbus Blue Jackets 60/1
Dallas Stars 18/1
Detroit Red Wings 7/2
Edmonton Oilers 30/1
Florida Panthers 50/1
Los Angeles Kings 100/1
Minnesota Wild 25/1
Montreal Canadiens 9/1
Nashville Predators 50/1
New Jersey Devils 20/1
New York Islanders 100/1
New York Rangers 10/1
Ottawa Senators 20/1
Philadelphia Flyers 18/1
Phoenix Coyotes 40/1
Pittsburgh Penguins 7/1
San Jose Sharks 8/1
St Louis Blues 60/1
Tampa Bay Lightning 30/1
Toronto Maple Leafs 75/1
Vancouver Canucks 30/1
Washington Capitals 16/1
All odds courtesy of BetUS.com