Published on:
May/29/2010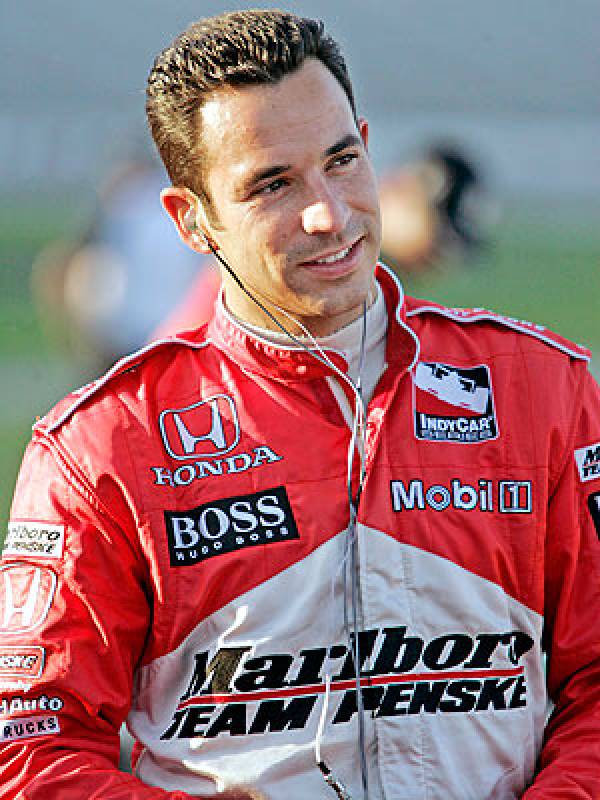 Sunday is racing's biggest day of the year in America, as once again, motorsports will dominate the sports schedule from morning till night. Two races, 1100 miles of high speed action are on tap, starting with the 94th running of the Indianapolis 500 at noon eastern. Then, in the late afternoon, the NASCAR Cup Series will drop the green flag at the Coca-Cola 600 from Charlotte. Helio Castroneves, of Team Penske, has been installed as the favorite by Sportsbook.com, at 2.5 to 1 odds, which should comes as a surprise, since he has won this race three times in his career, including last year, and is starting on the pole on Sunday.
There are four drivers other than Castroneves who are considered serious contenders and each has plenty of reason to believe he can win. Listed at 3.5 to 1 is Scott Dixon, the 2008 Indy 500 winner who drives for Chip Ganassi Racing. Dixon is currently 2nd in the Izod Indy Car Points Standings and will be 6th on the starting grid. He is working on a string of four straight Top 6 finishes at this race, and is the series' most recent winner, at Kansas.
Dario Franchitti and Ryan Briscoe are priced at 4-1 odds. Franchitti won the rain-shortened 2007 Indy 500 but hasn't finished better than 6th in any of his other five starts here. He is currently 5th in points and will be starting 3rd on the grid. Expect a strong finish, but contending for the win may be another story. Briscoe is Castroneves' teammate but looking for his first Indy 500 victory. He comes in with an average finish of 13.3 at Indy with an overall best of 5th in 2007. After starting 2nd and 3rd in this race the last two years, Briscoe drops back to the second row and 4th overall for 2010. He is also just 7th in points. Considering all of that, he seems to be a bit overpriced.
The driver with the most value at this point would seem to be series points leader Will Power, who starts just outside Castroneves on the front row. Power has not only shown great speed all month long at Indy, he has the hunger of a young driver that seeks his first benchmark race victory. While he did win the Izod season's first two races in Brazil and St. Petersburg, neither of those races boasts the notoriety and prize purse of the Indy 500. This will be the third start in this race for Power, and he finished 5th a year ago. Also driving for Team Penske, this youngster certainly has the support to reach Victory Lane.
Beyond that handful of highly priced favorites, there is a group of drivers who could bode well in matchups or perhaps pull the major surprise on Sunday. How about Alex Tagliani for instance, priced at 20 to 1. He is starting 5th and enjoyed a strong 11th place finish in his rookie year of 2009 at Indianapolis. Ryan Hunter-Reay, a former Champ car series title winner, starts just 17th but is 4th in points, won at Long Beach earlier this season, and scored a 6th place finish here in '08. For Hunter-Reay, a win would pay a handsome 30 to 1. Dan Wheldon, at 25 to 1, is the only other driver in the field not mentioned to this point that has previously won an Indy 500, that coming in '05.
Graham Rahal (field bet, 25 to 1), Marco Andretti (20 to 1), and Danica Patrick (30 to 1) are some of the big names that might garner some consideration heading into Sunday's race, but none is starting better than 7th (Rahal), and none is higher than 13th in season points (Andretti). Rahal's history at Indy is bleak, with only finishes of 31st last year and 33rd in '08 to his credit. Andretti has been solid at this track, and boasts a 3rd place finish in '08 and a runner-up effort in '06. Patrick finished 3rd last year and has four career Top 8 finishes in five Indy 500 starts.
Indianapolis Motor Speedway is perhaps the world's most famous racing facility, but quite frankly, that isn't for its challenges as a raceway, more for its size and tradition. In reality, the Brickyard is one of the more simple tracks the IRL drivers see each year. It is flat, symmetrical, and has two distinctly long straightaways. For this reason, it is usually pure speed that wins at Indy. This is the reason that pole sitting drivers have had such success in this race. In fact, in the last 35 years, only six drivers have gone from starting worse than 10th to win. Furthermore, if you go back 72 years in this prestigious event, only one driver has started outside of the Top 20 starting positions and won. That would seem to indicate that anyone from Thomas Scheckter  on back in the starting grid should be removed from winning consideration in wagers. Among the big names in that group would be Patrick, John Andretti, Vitor Meira, and Tony Kanaan. Incidentally, Andretti is skipping his usual turn in the NASCAR Cup Series to drive in this event.
Starting time for the 93rd Indy 500 is 1:00 PM ET, but you don't have to wait until then to bet. Head over to Sportsbook.com now to wager in the Indianapolis 500.