Georges St-Pierre Odds: All The Way to -500
Published on:
Aug/09/2008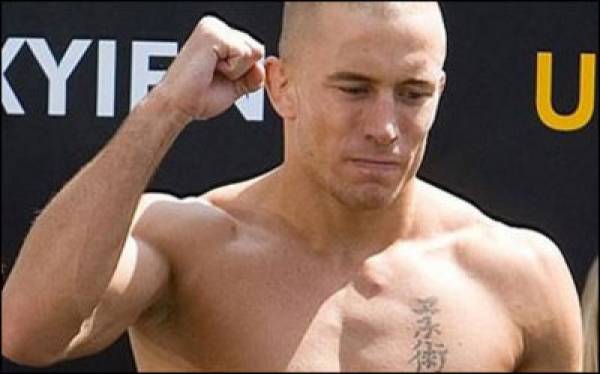 Odds on Georges St. Pierre to win his bout against Jon Fitch have shot all the way up to -500 at Sports Interaction Saturday evening, Gambling911.com can report.
Fitch was a good bet at Bookmaker.com, which offered the best payout we could find of the Gambling911.com endorsed online sports books. Bookmaker.com would pay out $320 for every $100 bet on Fitch if he were to win compared to $250 we have found elsewhere.
When Canadian Georges St. Pierre is in the ring, the feeling out process occurs at the pre-fight handshake, writes Chris Parry of the Vancouver Sun.
Chances are, if you're in the octagon with the UFC world welterweight mixed martial arts champion, he's in your face, dragging you to the floor. Or hitting you with lightning punches to the head. Or laying you out with a spinning back kick.
St. Pierre is not yet a household name in Canada, but he's most definitely a sports bar superstar. In the fight world, St. Pierre is the heir apparent. He's dominant. He's a walking highlight reel.
St. Pierre is slated to defend his world title Saturday night against Jon Fitch, a 21-2 challenger who struggles to get attention anything close to the respect that St. Pierre has acquired, as part of what has been called UFC's most impressive pay-per-view card yet.
For gamblers looking to bet against Fitch for a nice little windfall, the fight to look back on was UFC 69, where his opponent, Matt Serra, came in as a huge 11-1 underdog. The payout was extraordinary as St. Pierre ultimately lost his title.
St. Pierre was not to give up.
Calling the loss the worst moment of his career, St. Pierre returned five months later with a new sense of purpose, writes Josh Gross of Sports Illustrated. Failing to hold the belt made him "realize that in life, it's very hard to go up but it's easy to go down."
St. Pierre was not interested in falling further. He knew he wanted to fight, and he knew he needed increase his commitment. MMA needed to be the sole focus in his life, he realized, not something to be tossed in with school or work.
"I'm the kind of guy, when I like something, I'm very good at it," he said. "When I put all my efforts on something, I get it. And if I don't get it, it's like I'm going to die. It's like when you play poker and you go all-in; I really go all-in and focus on this thing. I've always been like this in life, not only in fighting but in other circumstances. Sometimes I would look at myself in the mirror and tell myself '[expletive] man, this thing had better work because if I'm doing this for nothing there's going to be a big problem.' I was convincing myself that one day I was going to see the light through the tunnel. And that's what I did."
Eventually he would go on to win back the belt in his homeland of Canada. St. Pierre was gracious to his defeated opponent and asked the crowd to restrain themselves and show Serra some respect. Serra in turn bowed graciously before St. Pierre.
Oddsmakers believe once again St. Pierre will not falter. He's the biggest favorite on the board heading into Saturday evening, and with good reason. Multiple MMA publications rank him the best in the world.
Bookmaker.com had odds on all the UFC 87 fights.
----
Tyrone Black, Gambling911.com