Free Week 17 NFL Picks (2008)
Published on:
Dec/24/2008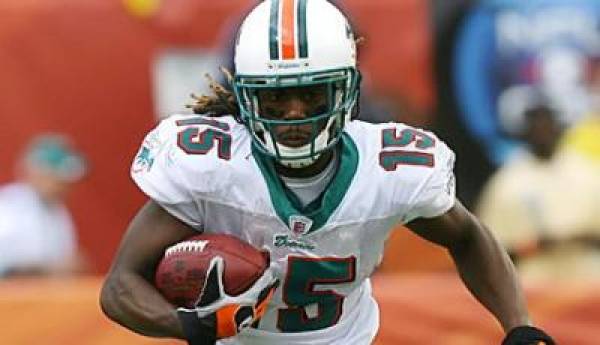 Sports Interaction betting analyst Frank Doyle is looking at some surprising numbers on the board for the final week of the NFL's regular season.
Parity rules in the NFL. You don't see the big spreads of twenty and thirty points that you see in college ball. A home team starts at -3 for home field advantage. By the time it gets to -7 you're talking about a pretty fair level of dominance. But once it gets to be more than a touchdown you're on shaky ground taking the favorite, and when it's out to double digits elementary math strongly suggests a play on the dog.
This Sunday, Sports Interaction has made Tampa Bay a thirteen point favorite at home to Oakland. Oakland was the most feared team in the league for nearly a quarter of a century; not only would the Raiders beat you, but they'd hurt you as well. That all changed when the Buccaneers themselves whipped the Raiders in the Super Bowl five or six years ago, and the Raiders have never recovered. They've been poor this season, and they'll more than likely be poor next season too. But my goodness gracious, it's very hard to see them being so poor that Tampa Bay is going to stuff Oakland by thirteen points.
The wheels have fallen off the Buccaneers' wagon since Monte Kiffen said he was leaving to join his son at the University of Tennessee. Tampa Bay has lost its last three straight, and no longer controls its playoff destiny - if it has one. Oakland is eliminated from the playoffs but the Raiders are playing noticeably and distinctly better than they did at the start of the season. It's hard to see Oakland winning in Tampa as San Diego did last Sunday but it's very hard indeed to see the Raiders getting pummelled by thirteen points. Oakland +13 with Sports Interaction is the pick.
The Jets are favored by three when Miami visits the Meadowlands. It's very hard to have faith in Jets. It really is. The Jets have lost three of the last four, and the one they won, against Buffalo - well, they were lucky to say the least. Miami, by contrast, haven't felt this good since Danny was their boy ten or fifteen years ago. And their current quarterback is the man the Jets dumped for Brett Favre. Chad Pennington wants this one on Sunday, and I'm thinking he can have it. Miami +3 with Sports Interaction is the pick here.
Finally, there's that remarkable game at San Diego, when Denver plays San Diego to decide the AFC West. You have to admire how San Diego has fought on this season to put itself back in the playoff race, and while Philip Rivers might be a difficult man to love, he's been an outstanding quarterback for the Bolts this year. Denver is on the verge of being the only team to have a three game lead in a division and lose it, and I think that's what's going to happen. You don't accumulate the injuries Denver's accumulated and not show the signs of wear and tear. But while I don't think Denver can win at San Diego, I don't quite see the Broncos getting buried either. That number seems a little high, so I'm making Denver +9 with Sports Interaction my final pick of the week.
Finally, I might take the opportunity to wish everyone at Gambling 911 a happy holiday. I hope you've been able to get something out of these pieces over the season, and I'm looking forward to the New Year and the playoffs. Hope you all are too.