eSports Betting Odds, LOL, Demacia Cup, DOTA2, More - 4 January
Published on:
Jan/02/2018
Gambling911.com has all of your eSports betting odds for this week, specifically this upcoming Thursday, including DOTA2, League of Legends, Counterstrike and Starcraft III.  This includes the Demacia Cup for LOL.
Scroll Down For More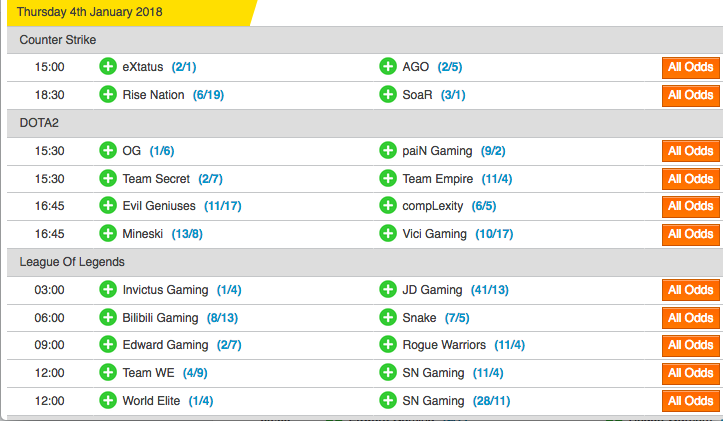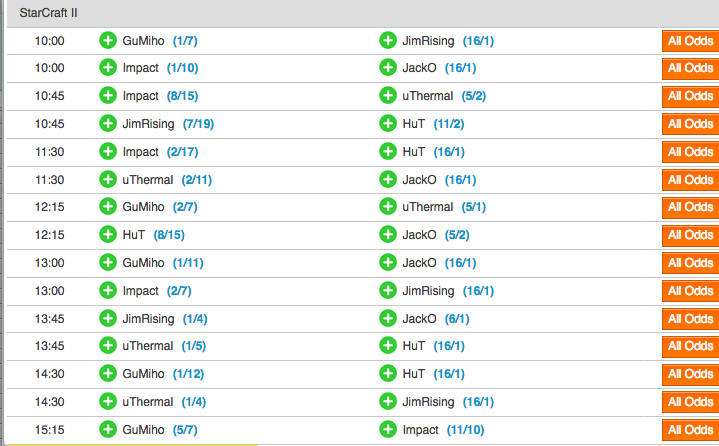 *Odds courtesy of OddsChecker.com
According to Pinnacle Sports, nearly 70% of those betting on the Counter Strike eXtatus vs. AGO matchup were backing eXtatus.  We do not have volume numbers.
The most bet on side among the DOTA2 matches was OG, the heavy 1/6 favorite with nearly 86% of the action.
With League of Legends, Invectus, Edward Gaming and World Elite were each seeing between 74% and 77% of the betting action.
- Dan Shapiro, Gambling911.com