A Dying Dynasty in Pittsburgh
Published on:
Mar/30/2023
Salary caps make it difficult to have any team maintain long-term success in the NHL, and the Pittsburgh Penguins' decade-and-a-half run with their core of stars may be ending now. Sidney Crosby, Evgeni Malkin and Kris Letang have helped the Pengs make the playoffs every season since 2006-07, with a resume that includes three titles and four Stanley Cup final appearances.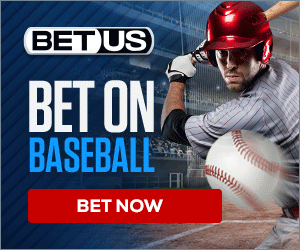 Pittsburgh, after a 7-4 loss to the mediocre Detroit Red Wings this past Tuesday, continues to fight to earn the Eastern Conference's second wild-card berth. Injuries have stymied the Penguins' efforts this season, especially to goaltending and the defensive corps. 
Even if the Penguins find a way to maintain their scant one-point (press time) lead over the Florida Panthers, Pittsburgh has some serious questions about its future.
Pittsburgh is currently listed at 40-1 (+400) to win the title, according to NHL Stanley Cup odds.
Along that same path, it's at 28-1 (+2800) to make it out of the East, per NHL conference odds.
Jarry Injured Again
Tristan Jarry has shown limited flashes of being among the better goaltenders in the NHL. The problem is that his frequent absences have badly impacted the team's efficiency. He's missed the Penguins' last two games (lower-body injury).
Even when Jarry has been in net, he's struggled with consistency. Jarry is 29th in the NHL with a 2.98 goals-against average. He's just 20th with a .908 save percentage (one shutout).
If/when Jarry returns, Pittsburgh will hope Jarry can be better than he was the past few seasons. The team has a tough decision regarding whether or not it should re-sign him.
In the four seasons since taking over as the starter, he's only made more than 50 starts once.
That Depleted/Porous Defense
Endothe Pittsburgh has been difficult this season because of how often they've been without defensemen. Letang suffered a second stroke earlier this season, forcing him out of action.
Letang, in 56 games this season, is minus 12, the worst figure of his career. Jans Ruuta (lower-body) has missed time, with Dmitry Kulikov (undisclosed injury) AWOL ss well.
Pittsvbugh's surrendered 3.27 goals and 33.04 shots per game, among bottom half in NHL.
Stars Still Doing Job
While both Sidney Crosby (35) and Evgeni Malkin (36) are older, they're still playing quite well.
Crosby (at press time) has 31 goals and 54 assists in all 74 games to date. Malkin also has appeared in every Pittsburgh game (25 goals, 52 assists).
If the Penguins are to get into the playoffs and make a run, they'd have to lean on their aging stars. However, the odds are against a fourth Stanley Cup with these two icons.
Some Ill-Fated Goalie Moves 
Letting the veteran goaltender Marc-Andre Fleury go was the fiscally responsible move after the Penguins beat the Nashville Predators to win the Stanley Cup a few seasons ago. However, the decision to keep a younger and cheaper replacement in Matt Murray did not compute. 
Fleury has taken the Vegas Golden Knights to the Finals of the Cup, and still a solid entity with the scorching (points in 20 of last 21) Minnesota Wild this season.
Rubbing salt in the wound, the Penguins also dealt Filip Gustavsson to the Ottawa Senators a few years back in an ill-fated trade that brought back Derick Brassard to play center (third-line).
While the now 24-year-old Gustavsson didn't help the Sens, he's now in Minnesota with Fleury, helping the Wild develop one of the best goaltending tandems in the league.
- BetUS News Wire