It's another Major golf event and that means Daily Fantasy Sports behemoth DraftKings.com will be featuring its Millionaire Maker PGA Championship contest whereby one lucky player gets to turn $20 million into $1 million.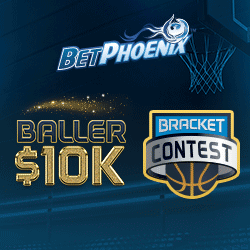 Still, in the world of reality it's much easier to bet on the eventual winner (say Jordan Spieth to pay out $600 for every $100 bet) See All Odds here
Make no mistake about it, the DraftKings Millionaire Maker Golf tournaments are exciting, but you'll need to overcome a field of 188.9K. These contests do sell out at DraftKings, typically within 12 hours ahead of the start of the tournament.
Below are the prize payouts, which are quite impressive even for those finishing in the top 20.
| | |
| --- | --- |
| 1st | $1,000,000.00 |
| 2nd | $100,000.00 |
| 3rd | $60,000.00 |
| 4th | $40,000.00 |
| 5th | $30,000.00 |
| 6th | $20,000.00 |
| 7th | $15,000.00 |
| 8th - 10th | $10,000.00 |
| 11th - 13th | $7,500.00 |
| 14th - 16th | $5,000.00 |
| 17th - 20th | $4,000.00 |
| 21st - 25th | $3,000.00 |
| 26th - 30th | $2,500.00 |
| 31st - 40th | $2,000.00 |
| 41st - 100th | $1,500.00 |
| 101st - 200th | $1,000.00 |
| 201st - 300th | $750.00 |
| 301st - 400th | $500.00 |
| 401st - 550th | $300.00 |
| 551st - 750th | $200.00 |
| 751st - 1000th | $150.00 |
| 1001st - 1300th | $125.00 |
| 1301st - 2000th | $100.00 |
| 2001st - 3000th | $80.00 |
| 3001st - 4000th | $65.00 |
| 4001st - 5300th | $50.00 |
| 5301st - 7000th | $40.00 |
| 7001st - 12000th | $35.00 |
| 12001st - 24000th | $30.00 |
| 24001st - 45840th | $25.00 |
- Mary Montgomery, Gambling911.com