Deadline Issued in Pacquiao – Mayweather Fight
Published on:
Dec/28/2009
Fight promoter Bob Arum has issued an ultimatum to the Floyd Mayweather camp:  Resolve all issues related to "blood testing" by Monday or else.
For now, the majority of online bookmakers continue to offer odds on the Pacquiao - Mayweather fight and they are crossing their respective fingers as already a substantial amount of bets have been taken on what promised to be one of the most wagered on events of 2010. 
At Sportsbetting.com, Floyd Mayweather, Jr. had a line of -135 while Manny Pacquiao came in at +110.
Pacquiao - Mayweather was originally scheduled for March 13 without many obstacles standing in the way.  There was supposed to be a split of $50 million up front. 
Things appeared to be cooling down somewhat by late Saturday with some movement being made by both camps regarding how to handle the "drug testing" issue.
Pacquiao objected, in part, because he and his team want assurances that testing would be cut off at a predetermined time before the fight.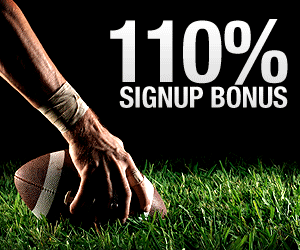 Mayweather changed his stance Saturday, moving off the hard line he had taken on using USADA as the testing agency.
"We are OK to move off USADA," Golden Boy Promotions CEO Richard Schaefer, who is representing Mayweather, told ESPN.com. "What we're saying, and what is important to us, is four things -- that the tests be random, that they include blood and urine and the time frame, meaning when do you stop the tests before the fight but know they will still be effective. Three of them we have agreed on -- random, blood and urine. So now it is a matter of the two sides working out the specifics of the cutoff date to assure it will still be effective." 
Top Rank promoter Arum confirmed to Sports Illustrated that Pacquiao will submit to unlimited urine tests while agreeing to blood tests in January and as many as two more, no later than 30 days before the fight.
Arum is also proposing a hearing be held on January 19 in front of the Nevada Athletic Commission to determine whether additional blood tests are necessary.

Deposit up to $300 and Sportsbetting.com will match that number.  For example:  Open an account with $500 using your credit card or other accepted method and Sportsbetting.com will put another $300 into your account Plus an additional 10 percent bonus (in this case $50).   This offer is for Gambling911.com readers ONLY so click here to open your account!  USE BONUS CODE GAMBLING911 when joining.
--
Tyrone Black, Gambling911.com