Daytona 500 Betting Odds for Sunday,
Published on:
Feb/19/2011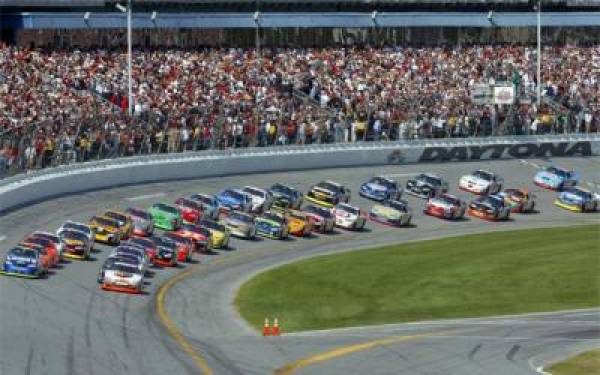 Kurt Busch will start on the pole for Sunday's Daytona 500 that can be seen on Fox television.  Busch will be trying to complete the trifecta as he won last week's Bud Shootout and the first Gatorade Duel on Thursday.  Even though he is starting on the pole, Busch is not the favorite.  2007 winner Kevin Harvick is the 7-1 favorite at SBG Global.com.
Daytona 500
Sunday, 1:00 pm Eastern – Fox
Four drivers have single-digit odds at SBG but at Daytona anyone can win so even a driver with 40-1 odds could win. Last year it was Jamie McMurray winning at big odds. Two years ago it was Matt Kenseth winning at double-digit odds while Ryan Newman was a longshot winner in 2008. Harvick is the favorite on Sunday at 7-1 while Tony Stewart, Kyle Busch and Dale Earnhardt Jr. are listed at 9-1.
Last year's winner Jamie McMurray will be looking to become the first driver to win consecutive Daytona 500's since Sterling Marling did it in 1994-1995. McMurray is listed with odds of 10-1. Last year McMurray was able to get past Kevin Harvick with two laps remaining and he held off Dale Earnhardt Jr. for the win. Harvick led the most laps last year but finished seventh.  It was the ninth time in the last 12 Daytona 500's that a different driver has won.
Kurt Busch is on the pole but he has some history against him as no pole sitter has won the Daytona since Dale Jarrett did it in 2000 and only nine drivers have ever won Daytona from the pole.  Starting position really means nothing at Daytona as half of the 52 Daytona 500's have been won by drivers starting from outside the top five.
Having a teammate or another driver you feel comfortable with will be critical to winning this year's Daytona 500. It was very obvious in the Bud Shootout and in the Gatorade Duels that cars will be working in tandems of two. If a driver doesn't have a good "dance partner" he has no chance of winning on Sunday.  So far the best duos have been the Kurt Busch-David Ragan duo and the Jeff Burton-Clint Bowyer team. Kyle Busch may be one of the favorites but he is not a favorite in the garage and unless something unforeseen happens on Sunday he is not going to win as he doesn't have the partner to help him as teammate Denny Hamlin doesn't look to have the car this week.