Daytona 500 Betting Odds: Kyle Busch Remains Favorite
Published on:
Feb/14/2009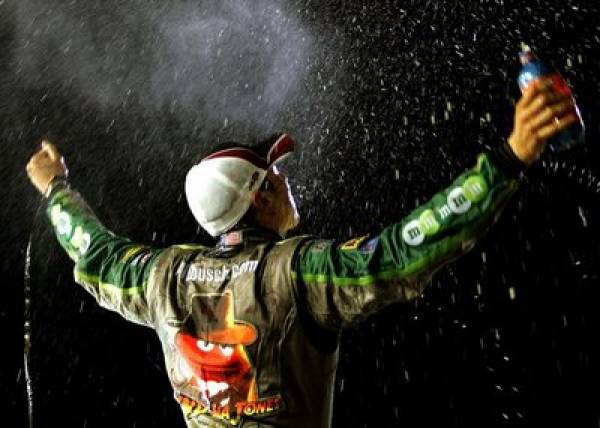 Carrie Stroup here for Gambling911.com revving up my engines and preparing for Sunday's Daytona 500 betting where odds still have Kyle Busch as the clear favorite
following his victory in the second Gatorade Duel 150 on Thursday.
Busch, who opened as a 5:1 favorite to win his first Daytona 500 actually moved to a 9:2 favorite once it was confirmed that he'd be starting The Great American Race from the fourth spot.
Sunday's Daytona 500 kicks off a year-long NASCAR season with tremendous Daytona 500 betting odds and contests that will handsomely reward you.
Simply enter the Sportsbook.com Daytona Dash for Cash and we'll add $5,000.00 to your account if you can correctly pick the Top 3 Daytona 500 finishers.
You can also compete against other Sportsbook.com members in a season-long chase for a guaranteed $5,000.00 prize pool. There's more than $40,000.00 up for grabs this race season. Visit Sportsbook.com to learn more about this promotion plus receive a 10 percent cash bonus upon joining. 
Kyle, the younger of two Busch brothers on the Sprint Cup circuit, had eight wins last year, but fell apart in the Chase and finished 10th overall. Busch finished 4th last year at Daytona despite leading for the most laps.
Nascar's most popular driver, Dale Earnhardt Jr. is next on the Daytona 500 betting odds list at 7:1 odds. He had a disappointing season last year, winning just one race after moving over to Hendrick Motorsports. And while he made the Chase for the Cup, he finished dead last in the 12-car playoff.
Jimmie Johnson (8:1) won this event in 2006 and would love to start off another Championship Season with a win. However, he must do a lot better than the last two years at Daytona when he finished 39th and 27th.
Jeff Gordon (6:1) won in 2005 but he failed to win a Sprint Cup race last year for the first time since 1993. A lot of his critics are saying that he is washed up, but that only brings more determination to one of the sport's all-time greats.
Carl Edwards (12:1) had a tremendous season last year, winning nine times and finishing second behind Johnson in the total points category. This is his 9th start at Daytona though and he has an average finish of 21.9.
Also note this is the best time to wager on the 2009 Sprint Cup Championship. Jimmie Johnson joined Carl Yarborough last year by winning the championship three-straight years. He is the 7:2 favorite at Sportsbook.com to win for the fourth-straight season.
Kyle Busch is tied for next on the list at 9:2, along with Carl Edwards. Other names to watch out for are Jeff Gordon (10:1), Greg Biffle (12:1), Dale Earnhardt Jr. (12:1), Matt Kenseth (15:1) and Tony Stewart (20:1).
It's going to be a tremendous year of NASCAR racing, so head on over to the Sportsbook.com odds page as no one will have it covered better.
Sportsbook.com
has all your Daytona 500 betting odds.