Dallas Cowboys Getting All The Betting Action
Published on:
Dec/20/2008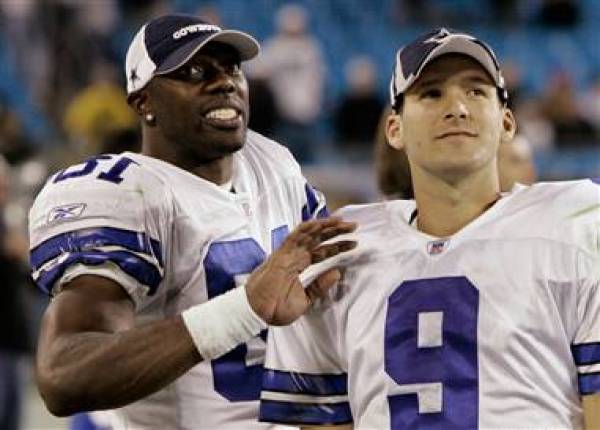 Heading into the Baltimore Ravens vs. Dallas Cowboys Saturday night showdown, nearly 80 percent of the public action was going the Cowboys way.
Sportsbook.com had dropped the Dallas line down to -4 from -5 despite this rather lopsided action.  Gambling911.com is reporting that approximately half the online sportsbooks had Dallas at -4 ½ during the am hours of Saturday.
The Cowboys do have the edge here in most categories including the Ravens run offense vs. Cowboys run defense where the Cowboys have not allowed more than 80 rushing yards in the past four games, and they have held teams to fewer than 100 yards in five of the past six games.
The Ravens pass offense vs. Cowboys pass defense features a Dallas team that leads in the number of sacks. 
The Cowboys pass offense vs. Ravens pass defense is also a Dallas strength with Romo having the NFL's best passer rating in the fourth quarter (119.8) and ranks second on third downs (104.7).
And while these two teams have not met frequently, the last few games between them have been all Ravens.  It should be noted that those 2000 and 2004 showdowns featured a very good Baltimore team (one in 2000 that walked away with a Super Bowl title) compared to a not-so-good Dallas team, playing in Baltimore we might add.
Here is how the Cowboys make the Playoffs: 
1) A win, an Atlanta loss and losses or ties by Philadelphia and Chicago.
1) A win, a Tampa Bay loss and losses or ties by Philadelphia and Chicago.
3) A win, losses by Atlanta and Tampa Bay and a Chicago loss or tie.
4) A win, a Philadelphia loss or tie, an Atlanta loss and Dallas clinches strength of victory tiebreaker over Chicago.
Christopher Costigan, Gambling911.com Publisher