Confederation Cup 2009 Odds To Win
Published on:
Jun/24/2009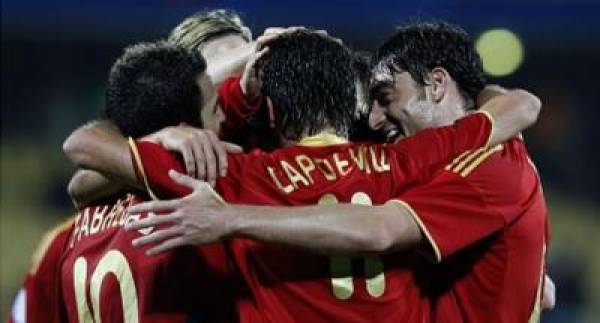 USA football fans will be thrilled to know that their team pays US$2500 for every US$100 bet at Sportingbet.com, albeit they don't accept US customers (BetUS.com does and is also offering odds on Spain v. USA).
Team USA got in under unusual circumstances, having lost to both Italy and Brazil.
The 14th-rannked United States reached the semis with a 3-0 victory over African champion Egypt as Brazil beat the Azzurri 3-0. The winner of Wednesday's game advances to the final against Brazil or host South Africa on Sunday, while the loser goes to the third-place match the same day.
"The team is on a high for sure," U.S. coach Bob Bradley said Tuesday. "From a football standpoint, it's a great challenge but we couldn't be more excited for this chance."
The United States is 0-3 against Spain, losing 3-1 in the first round of the 1950 World Cup, 2-0 in a 1992 exhibition at Valladolid and 1-0 in an exhibition on June 4 last year at Santander, when Xavi Hernandez beat backup goalkeeper Brad Guzan with a low shot in the 79th minute.
"They have less pressure. They have nothing to lose. For them, it's a positive that we assume the title of favorite, the responsibility and the pressure," Spanish midfielder Xavi Hernandez said. "We assume the mantle of favorites but it won't be an easy match. Not at all."
Spain, meanwhile, has an international record of 15 straight victories.
The U.S. is 1-7-1 against top-ranked teams, beating Brazil in the 1998 CONCACAF Gold Cup, losing to Brazil seven times and tying Argentina on June 8 last year during a downpour at Giants Stadium.
"We have to be very careful," Spain coach Vicente del Bosque said. "They have a very talented midfield that pushes upfield easily. They play very direct, attacking football."
USA is the most bet on team of any event taking place on Wednesday among US-facing online gambling websites, beating out all the baseball clubs.
Confederation Cup 2009 Odds To Win appear below courtesy of Sportingbet.com
Spain
-118
Brazil
+100
South Africa
+2500
USA
+2500