Celtics 17 Game Win Streak: Odds Still Pay 3/1
Published on:
Dec/19/2008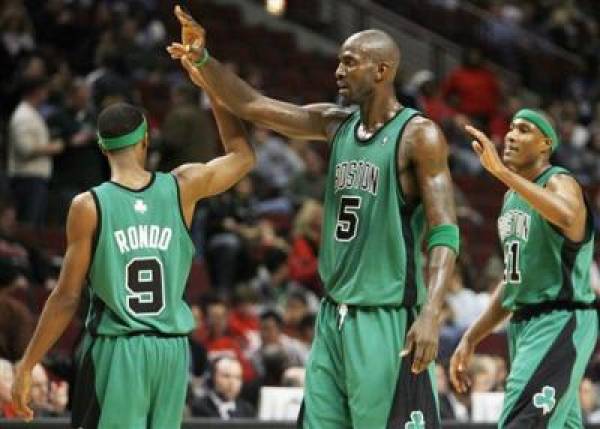 The Boston Celtics look invincible as we approach Christmas.  They have lost only two games and were riding a 17 game winning streak.  Yet their odds to win the 2009 NBA Championship were still at 3/1.
"This is some pretty solid value all things considered," states Carrie Stroup, lead reporter for the Gambling911.com website.  "Place your $100 bet now and win $300."
These odds were available at Super Book, although it was highly recommended to lock them in immediately since oddsmakers were likely to slash this number closer to even as the chances of another team playing up to the Celtics strengths seemed nearly impossible.
Then again, the Lakers weren't too far off from Boston's record, having only 3 losses while Cleveland came in with only 4 losses on the season.  Neither team had a 17 game win streak however.
Boston won its 17th game by beating Chicago decisively: 126-108.
Ray Allen scored 27 points, Kendrick Perkins scored a career-high 25 on 12-for-15 shooting and the Boston Celtics earned their 17th straight victory on Friday night by beating the Chicago Bulls 126-108.
Kevin Garnett scored 17, Paul Pierce had 16 and Rajon Rondo had 15 assists for the Celtics, who could tie the longest winning streak in franchise history with a win on Sunday night against the New York Knicks. The 1971-72 Los Angeles Lakers won an NBA-record 33 in a row.
Tyrone Black, Gambling911.com