Bookies Suspend Betting on Wimbledon Following Betting Sting
Published on:
Jun/24/2009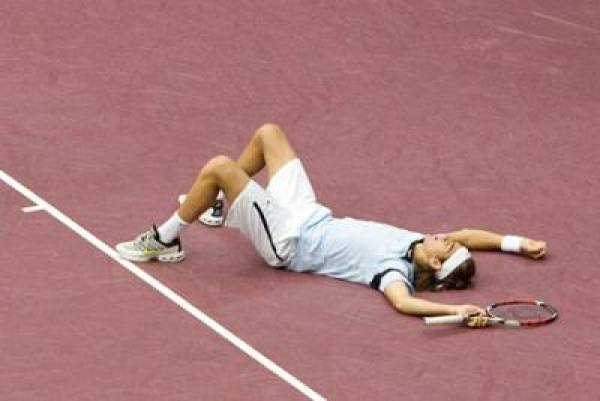 Betting on the 2009 Wimbledon was just getting underway when news broke Wednesday of a suspected betting sting.
Bookmakers suspended the market on Jürgen Melzer's straight-sets defeat of Wayne Odesnik on Court 14.
Melzer is an Austrian tennis player who reached a career-high ranking of No. 26 on 18 May, 2009, and a doubles ranking of No. 17 on 19 March 2007. He is often referred to as the best player on the tour to have not yet reached the fourth round of a major tournament.
From the Guardian:
"The Tennis Integrity Unit, set up last year to investigate allegations of match fixing, was alerted by several betting operators who had witnessed suspicious activity around the match. Paddy Power withdrew odds on the match after thousands of pounds were staked in cash at several London shops specifically on a 3-0 result - exactly how the match ended. Ladbrokes similarly withdrew its market.
"Betfair, the betting exchange, reported that odds on a straight-sets victory for the No26 seed, Melzer, had tumbled from their pre-match level of evens to 1-5. All but £1,000 of the £255,000 staked on Betfair's correct-score market came down on a 3-0 Melzer win. Punters clearly considered Melzer's win a foregone conclusion, with odds collapsing from 1-4 to 1-16."
Odesnik claimed he knew nothing of the suspicious betting activity.
"It's only my second time playing here, I'm young, I'm here to play," he said. "I'm here with my coach and friends and I would never do anything like that to jeopardise my future."
Odesnik said he had suffered a slight strain in his wrist that was not widely known and suggested that sports bettors might have learned of his lack of preparation for the 2009 Wimbledon. 
The 23-year old also insisted he has never been approached by anyone seeking to make a corrupt profit from a match. "I know at Wimbledon they have people in betting shops but I have no control over it," he said.
"I'm from the US and if they have been betting on a European site I have no connection with that at all."
Alistair Prescott, Gambling911.com