Big 12 College Football Betting Report: From the Penthouse to the Outhouse
Published on:
Oct/16/2008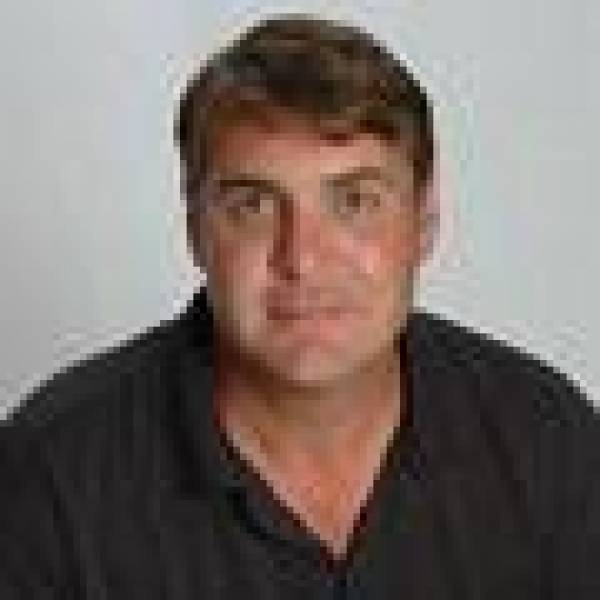 Lets forget for a moment I laid the wood with Oklahoma and Missouri last week. There was a moment of clarity last week for me and millions of Big 12 fans. Running the football wins big games, and that has always been a staple of the Big 12 conference. Mizzou managed a total meltdown as the score did not indicate the can of whoop ass that Oklahoma State pulled out on them at home. Not only was Okie State underrated, they ran the football down Mizzou's throat at will, for over 200 yards and smacked them in the mouth on defense, forcing a very over confident Chase Daniels into 3 interceptions and an "also ran" in the Heisman trophy race.
It should also be noted Mizzou head coach Gary Pinkel got his rear end coached off and made some horrible calls in that game. How does Mizzou bounce back? Anyone who knows college football and the Big 12 knows it was a two game season for Missouri, all orange, Texas and Okie State, and they looked unprepared as the stage was set for a #1 national ranking after an Oklahoma loss. A trip to Austin Texas is now their reward and challenge to re-prove themselves, a task that no team in the country would wish for this week.
Speaking of running the ball, Oklahoma also proved the same thing Mizzou did, although they were much more competitive in a wild one in the Cotton Bowl. Just as their north division neighbor Missouri, Oklahoma let Texas run the ball right down their throat with no counter punch. Colt McCoy was the QB who emerged victorious and used his legs and running game to his advantage as he passed all over a stout OU secondary, while the Longhorns ran at will against a tough and highly vaunted front four for OU. The better team won, and Oklahoma ran for less than 40 yards in that game, and while QB Bradford looked great, at days end, a balanced attack won the game. In recent years Oklahoma had failed their biggest tests, especially in recent BCS bowl games, and that season finale in Stillwater looms large, and they have a wily Kansas team in Norman this week, which is no day at the park, laying 18 points, oh my!
Texas AM proved to be the worst team in he conference once again this week, with a so/so Kansas State beat them soundly, and Nebraska provided perhaps as big as shock as any in conference action with an Overtime scare for Mike Leech's Texas Tech Red Raiders at home as a 21 point underdog. The point to be made in that game is that Bo Pellini can coach. After getting hammered by Mizzou the week before in a rare blowout home loss for the Huskers in Lincoln on national TV, the Huskers took on one of the most prolific offenses in the nation and held their own and kept QB Harrell under 270 yards through the air and traded punches on offense with a great overall game plan. The Huskers are 2 years away folks, but back on track. Kansas struggled and barely covered the 16 against a game Colorado team and did not get caught looking ahead to Oklahoma, while Baylor picked up a rare win against Iowa State who is simply deplorable on the road.
Here are my highlight games this week
Texas -7 vs. Mizzou
More of the same for Missouri this week I fear. If you cannot run and have to play catch up, you will eventually turn it over and lose games. The Longhorns will "hook em" in front of a rabid and wild crowd this weekend, carrying the nations biggest curse, a #1 ranking. Not sure Missouri was ready for the prime time market with a high ranking and the inexperience of the pressures that came with it, as they fell from grace last season as well when they were ranked #1 and lost to Oklahoma for the second time in a month in 2007. I fear they read too many press clippings and skipped the warnings of Okie State last week, I know I ignored them myself laying 13 points.
Texas cannot be patting themselves on the back past Sunday because if they do, Mizzou can pull the upset, but off the Red River War game, Texas has done a fine job over the years with Mac Brown (10-0 SU), win or lose, of bouncing back the next week, bad news for the Tigers if that is the case. Texas is loaded and while Mizzou is no slouch and have lots of speed and talent. Texas is big, physical, quick and loaded with confidence, and playing at home. Missouri perhaps will get another shot at Texas in December if they win the Big 12 North this year at Arrowhead stadium in Kansas City, and I like their chances far better then than this week in Austin. Mizzou limps in here with a hangover and deflated bubble, I like Texas. Longhorns 34 Mizzou 24
Nebraska -6.5 @ Iowa State
The Huskers almost pulled off the biggest upset of the week by taking Texas Tech to the wire in OT, only to make a bad play in OT which cost them the game, One thing is for sure, Bo Pellini will have them ready to play at what I call the "snake pit" in Ames Iowa. Iowa State put themselves on the radar screen two weeks ago by leading Kansas by 20 points in Ames before blowing it. They followed that effort up by a 28 point loss to bottom feeder Baylor last week in Waco. This game looks close on paper, but bear in mind Nebraska has lost 3 in a row all to ranked opponents, Virginia Tech, Missouri and Texas Tech, and in 2 of those games, one or two plays and NU comes out with a 2-1 record versus 0-3. I do not see a decent Nebraska team who can balance the attack and play some multiple scheme defense losing their 4th game in Ames this week, they are due for a win, and while a trip to Ames Iowa is never easy, after getting waxed by Baylor, doubt the Cyclones recover in time against a hungry Nebraska team. Nebraska 31 Iowa State 20
The Big 12 conference houses the #1 Team in the nation (not always a good thing this time of year), as well as a total of 5 teams in the Top 11 in all of college football. Each and every week is a potential landmine for ANY team in the Big 12. I will have 1 featured play this week in the Big 12, a Top Play out of the Big 12 this weekend, so be sure and check that out and stay tuned for more weekly Big 12 Updates.
Place your bets on this week's slate of College Football games at betED.com. Top signup bonuses and wide variety of betting options and don't forget their easy-to-navigate website.
Check out Tony George and 15 other Top Shelf handicappers at www.sportsaudioshows.com The Home of the Bakroll Builders! FREE Plays, stats, matchups, odds and score, sports news and gaming articles! Your one stop shop for the best in sports handicapping.