BCS Selection Show: What Were the Odds?
Published on:
Dec/07/2008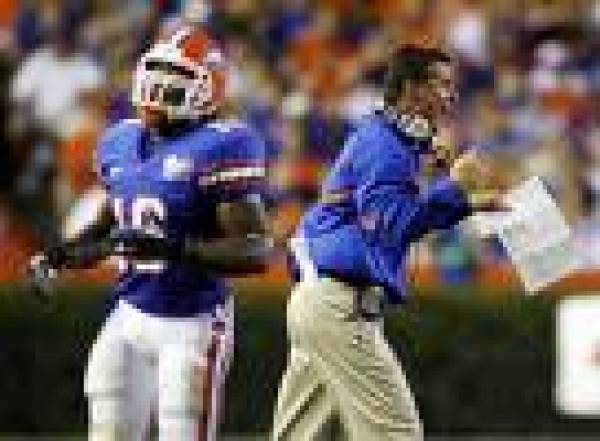 With the BCS Selection Show Sunday evening, we will learn who's in and who's not. 
"There won't be much suspense," says Don Shapiro of Gambling911.com.  "That's because we already know that Oklahoma leaped ahead of Texas and they won yesterday."
And the Sooners will likely be facing the Florida Gators.  Both Oklahoma and Florida would pay around $600 for every $100 bet early on in the season.  Those who got bets in since that time may enjoy a bigger payout or something less depending on when the wager was placed.
Pat Forde of ESPN.com points out that on Sept. 27, the Florida Gators coughed up a 10-point halftime lead at home and shockingly lost to the Mississippi Rebels.
"From that point forward, every game was a national championship elimination game. And from that point forward, the Gators became unbeatable. The winning streak is at nine and counting.
"Two weeks after Florida was bloodied, the Oklahoma Sooners got their taste of defeat. Like the Gators, they surrendered a halftime lead. Like the Gators, they were outwilled in the second half as the Texas Longhorns did the job in a 45-35 loss Oct. 11. And, like the Gators, the Sooners have responded with championship mettle and without a loss.
"Now, pending the mere formality puffs of smoke from the BCS Vatican chimney, Oklahoma and Florida will get their sunny South Florida reward for perseverance. In a suspenseless announcement Sunday, they'll receive their official invitations to meet in the BCS National Championship Game on Jan. 8. You don't have to be Jeff Sagarin to know it's a lock."
Any surprises?  Doubtful.  But we'll be tuning in nonetheless.  The good news is that either of the two teams will provide for a decent pay day to gamblers depending on which one wins the BCS Championship.
You can bet on all the bowl games and more at Bookmaker.com, which is also offering a 20 percent signup bonus (eg.  Deposit $500 and receive a free $100). 
Dan Shapiro, Gambling911.com Publisher
FOX airs the "BCS Selection Show" at 8 p.m. EST.