Australian Sports Betting Scandal: NRL Melbourne Storm
Published on:
Apr/23/2010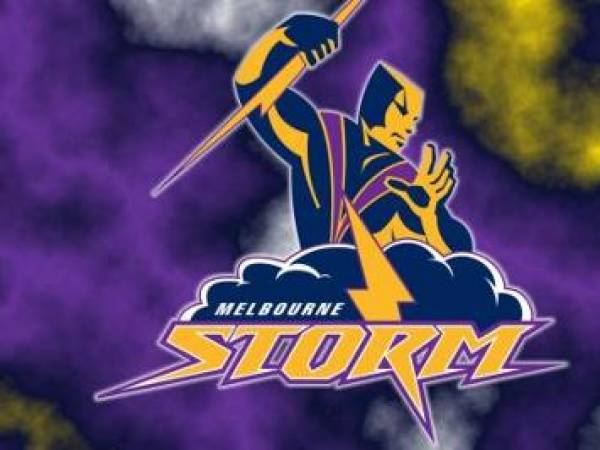 Gambling911.com's Greg Tingle investigates and suggests that elaborate and intricate rorting of the game's salary cap could turn out to be one of the country's biggest sports scandals of all time.
Sports betting scandals, rorts and the like, are nothing new, however the latest scandal to hit Australia's NRL footy via the Melbourne Storm team, linked in with major Australian sports betting bookies, is one of the darkest days in Australian sporting history.
The warning signs came on Wednesday evening when a couple of punters placed bets with bookies on Melbourne to win the 'wooden spoon'.
Storm busted for a massive $1.7 million salary cap breach.
Two NRL premiership titles appear so tainted that no one wants to own them!
Media Man and Gambling911 probe the situation as we dig into what happened, how, why, the fallout, and what next.
Australian Rugby league has entered its greatest crisis in history with premiers the Melbourne Storm stripped of their two premierships after being caught out for a massive $1.7 million salary cap breach.
It's a terrible day for fans and the game, and its going to likely taint the NRL forever. 2010 will go down as the darkest year ever for the game.
The Melbourne Storm has been accused of executing a systematic plan to cheat their way to four successive grand finals and two premierships - in 2007 and 2009. The cheating system is understood to have been running since 2005.
The Storm were yesterday stripped of the two premierships they claimed against the Manly Sea Eagles in 2007 and the Parramatta Eels last season.
Disgraced and shamed, Storm were also stripped of their three minor premierships in 2006, 2007 and 2008 and fined a considerable $500,000 for salary cap breaches totalling $1.7 million over the past five years. They will also return $1.1 million in prizemoney.
Sports Betting Feeding Frenzy!
Wednesday night a couple of bets were placed with bookmakers on Melbourne to win the 'wooden spoon' (last place).
Come yesterday morning, alarm bells rang off the hook as an increasing amount of  bookies took bets on Storm coming last in the 2010 NRL season.
Early yesterday morning, leading bookmaker Sportingbet shut down its 'wooden spoon' market, after fielding several bets at 250-1, with three punters standing to win $10,000 each.
"We took three bets to win $10,000 and another to win $8000 for the Storm to win the wooden spoon, all within 10 minutes of each other," tells Sportingbet Australia spokesman Bill Richmond. "You don't take a series of bets like that unless someone knows something."
SportsAlive and Sportsbet followed soon afterwards. TAB Sportsbet spokesman Glenn Munsie said he didn't think much of the first bet until further bets followed. "The spark starts, becomes a brushfire, becomes a bushfire," Mr Munsie said. "It all started in a couple of places this morning, and they're now coming from everywhere."
By high noon, it was evident something huge was about to happen (and it wasn't good for the game). A number of betting agencies admitted they had been stung.
Mr Munsie said he intended to honour all bets taken on the Storm to win the wooden spoon and it is understood the agency is looking at a payout of just under $100,000.
Mr Munsie said he took a bet of $200 at 200-1 on the Storm to win the 'wooden spoon' on Wednesday night, but didn't suspend the market until 1pm yesterday.
"(Wednesday) night just slipped through to the keeper - every now and then you get crazy bets," he admitted. "The alarm bells started to ring about 11 o'clock, when people were just trying to back them."
Sportingbet Australia said it was facing a payout to backers exceeding $40,000. It reacted by slashing Melbourne's wooden spoon odds from $250 to $1.01, which it claimed was the biggest betting move in history.
"Melbourne has gone from $251 to no betting in the space of six hours, which has to be the biggest shortener in betting history," Sportingbet spokesman Michael Sullivan said.
The Storm had been one of the favoured teams to win the title alongside St George Illawarra and Parramatta
Shame Of The Game - Australian Sports Betting History Ever Says Insiders And Fans
The revelations end Melbourne's dominance and dynasty, leaving what's left in shame.
No team in 102 years of Australian rugby league has ever been stripped of a competition title.
Melbourne Storm chairman Dr Rob Moodie last night apologised to the team's fans with many of them stripping themselves of their Storm colours in a sign of disgust.
"We are appalled and angry but we accept the referee's decision," Dr Moodie said. "We are devastated. This is the lowest day for our club. We have betrayed the trust of the Australian people. We haven't played by the rules."
News Media, Police And Legal Consequences Tipped
Police will be called and civil or criminal charges may be made against Melbourne employees who were aware.
3 sports betting agencies suspended betting yesterday after word leaked out of the impending punishment.
Investigation into which players benefited from the illegal payments.
Sources claim a former Melbourne worker, now understood to be at an AFL club, had turned whistle-blower.
Five Melbourne Storm employees have been stood down with News Limited, owners of the Storm and publisher of The Daily Telegraph, pointing an accusing finger at former Melbourne chief executive Brian Waldron, being the "architect" of the fraud. Acting CEO Matt Hanson has also been relieved of his duties.
"There are a couple of rats in the ranks," News Limited chief executive and chairman John Hartigan said.
News Limited advised that the systematic rorting had been concealed from the company over the past five years. "News Limited had no knowledge," Dr Moodie said.
Mr Hartigan said he only became aware three days ago.
NRL CEO David Gallop said salary cap auditor Ian Schubert found a second salary cap book containing details of the extra player payments in a separate room at on club premises.
"They went to elaborate lengths to hide the payments," he said.
"There were two sets of books. It was quite extraordinary. These payments allowed Melbourne to recruit and retain the best players in the game."
Senior Melbourne Storm officials signed statutory decs annually stating the club had remained under the game's $4.1 million salary cap.
It is understood some former Melbourne players are prepared to come forward and admit they were illegally paid.
Mr Hartigan said he felt "angry and very disappointed" due to Melbourne's deliberate campaign of "collusion". "I feel sick in the stomach," he said. "News Limited will not tolerate behaviour like this. It is a regrettable day in the history of the game.
"I don't think there will be a league fan anywhere who is not outraged by what appears to be a highly orchestrated, deeply deceptive fraud in which there was systematic and deliberate concealment of unlawful payments to certain players over an extended period."
Mr Hartigan questioned whether Mr Waldron should remain in his new job as CEO of the Melbourne Rebels' Australian Rugby Union franchise.
"It is only early days but he appears to be the architect of this whole shooting match," Mr Hartigan said.
Quizzed how Manly and Parramatta fans would feel about the situation, Mr Gallop said: "I feel sorry for them. It is a massive blow to everyone in the game."
Parramatta CEO Paul Osborne said last night: "I'm shocked."
Melbourne players will not not be asked to return their premiership rings.
Melbourne Storm players were in shock last night with five-eighth Brett Finch saying: "It is disappointing for everyone."
Yesterday's revelations were the biggest scandal to hit the game since Canterbury was fined $500,000 and deducted 37 competition points in 2002 for salary cap rorting.
Media Man and Gambling911 will continuing digging for dirt (and truth) on what most people agree is the biggest scandal in Australian sports and sports betting history.
These scandals are not the only ones.  A few weeks ago Full Tilt Poker was busted for having sponsorship on the shorts of Easts Roosters and 888 Poker were outed in the Australian newspaper as being illegal.  Last week Shane Warne, 888 Poker front man, tweaked about signing up for some free money to his followers to play.
Ethical and trustworthy online gaming and poker firms such as PartyGaming - PartyCasino, PartyPoker and PartyBets, BetUS, and Virgin's Virgin Casino - Virgin Poker, have not stooped to such levels. Betfair is also staying out of trouble, and is hoping to soon offer Aussie's a casino and poker product, in addition to their sports betting portfolio (which has endured minor scandals over the years... compared to Melbourne Storm!)
Bet with your head, not over it (if you feel like having a bet after this read).  There's always online casino slots and online poker, if you don't feel like a bet today.  We understand.
*Greg Tingle is a special contributor for Gambling911
*Media Man http://www.mediamanint.com is primarily a media, publicity and internet portal development company.
*The writer is an Easts and Manly fan and has conducted b2b with Betfair, PartyGaming, Virgin Games and others. His former client is Betezy. He is not involved in the scandals, other than reporting!