Arizona Cardinals Money Line Bet Pays 2/1 for Outright Win
Published on:
Feb/01/2009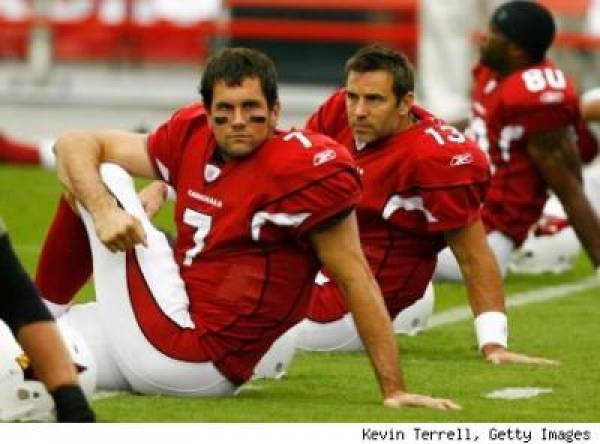 If you think the Arizona Cardinals are going to win outright, bet the moneyline, which pays $200 or better for every $100 bet.  That's the advise from our crack team of experts here at Gambling911.com. 
BetUS.com was paying $210 for every $100 bet on the money line.
"Well over 80 percent of those betting the money line were on the Cardinals," claims Don Shapiro of Gambling911.com, who has been monitoring Super Bowl betting throughout the day.  "A win by the Cardinals will be the worst thing for sportsbooks online and in Vegas."
The best thing that can happen is for Pittsburgh to cover the -6 ½ point line. 
"Spread betting is even for the most part," Shapiro said.
Can offense beat defense?  That was the question being posed on Sunday.  If the answer is "Yes", most pundits believe the edge goes to Arizona.
Larry Fitzgerald's 419 receiving yards in upsets over Atlanta, Carolina and Philadelphia already have broken the postseason record set by Jerry Rice 20 years ago, points out Mark Craig of the Minneapolis Star Tribune.
"The 23 catches and five game-changing touchdowns make him Priority No. 1 for Steelers defensive coordinator Dick LeBeau, the 71-year-old grandfather of the complex Fire Zone blitz and a veteran of 50 NFL seasons as a coach or player."
"It's a classic matchup between great pitching and great hitting," former Vikings receiver and current ESPN analyst Cris Carter, a mentor to Fitzgerald for more than a decade. "Will the Steelers' great pitching beat the Cardinals' great hitting?"
An Arizona Cardinals win pretty much solidifies someone on that team being named Super Bowl MVP and BetUS.com has odds on that as well.
"So much talk of Larry Fitzgerald and his odds of being named 2009 Super Bowl MVP pay out a remarkable $500 for every $100 bet at BetUS.com," Shapiro says. 
Kurt Warner pays $200 for every $100 bet.  It's Ben Roethlisberger paying $175 for every $100 bet that is the favorite to be named 2009 Super Bowl Most Valuable Player.
Christopher Costigan, Gambling911.com Publisher