Carrie Stroup here with the 2011 NHL Central Division odds to win and betting preview.  All odds courtesy of Sportsbook.com here
Central Division Preview
DETROIT RED WINGS
2010-11 record: 47-25-10, 104 points, 3rd place in Western Conference
Odds to Win 2012 Western Conference: 9-to-2
Odds to Win 2012 Stanley Cup: 10-to-1
In terms of consistency and dominance, there is, no franchise quite like the Detroit Red Wings. Last season, Detroit won its ninth division title in 10 years and went to the postseason for the 20th  consecutive season. Hey, they don't call it Hockeytown for nothing.
But much like the Pittsburgh Steelers of the NFL, the Red Wings don't measure success merely by postseason appearances. It's all about the Cup. And for the second year in a row, Detroit was knocked out in the Western Conference Semifinals by the San Jose Sharks.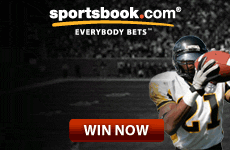 There's little doubt the Red Wings will extend their postseason streak to 21 this year, but they will have to do it without a key member of their defense. Puck-moving d-man Brian Rafalski (48 points), the quarterback of Detroit's power play, unexpectedly retired this summer. Rafalski averaged 51 points per season in four solid years in Motown while playing alongside the legendary Nicklas Lidstrom (62 points, 2nd among NHL defensemen).
Replacing Rafalski will be free-agent pickup Ian White (26 points), who saw time with three different teams last season. The rest of the defense, led by Lidstrom, remains the same with mainstays Brad Stuart (131 hits), Niklas Kronwall (129 blocked shots) and Jonathan Ericsson (107 hits).
Up front, Detroit features a guy many consider to be the best forward in the game: C Pavel Datsyuk (59 points in 56 games), who missed a chunk of last season due to injury. Alex Ovechkin and Sidney Crosby generate most of the big headlines, but Datsyuk's stealth puck-handling and all-around game makes him the most elite two-way forward in the world.
The rest of the offense—much like the defense—features a whole bunch of Swedes, including LW Henrik Zetterberg (80 points), RW Johan Franzen (54 points) and RW Tomas Holmstrom (37 points)—who continuously gives opposing goalies fits while parked in front of the net on the power play. Bruising RW Todd Bertuzzi (45 points), at age 36, also continues to see top-six minutes.
And with the retirement of Red Wings legend Chris Osgood, there's no doubt Jimmy Howard is the man between the pipes. In his first two seasons as the starter for Detroit, he has put up decent personal stats (2.53 GAA, .913 SV Pct.), but still amassed 75 wins—and that's what matters most.
The job that Detroit General Manager Ken Holland continues to do building from within is simply astounding, and the main factor behind the Red Wings' long-term success. His knack for finding value with late-round draft picks speaks for itself—Datsyuk 6th round, Zetterberg 7th round, Franzen 3rd round, Holmstrom 10th round. And those aren't their role players either; they are core members of the team and elite competitors in the NHL.
The Red Wings, once again, should be considered one of the best bets to come out of the Western Conference. They have proven playoff warriors, elite talent up the middle and on the back end, and also have one of the best coaches in the game in Mike Babcock. The winning pedigree and comfortability in the postseason should never be discounted, especially in the grueling Stanley Cup Finals.
The only issue we have with placing a futures bet on the Red Wings—and it's a very small one— is the team's durability. Many of their best players are in their 30's, and injuries can always become an issue with older players. Datsyuk, Franzen and Holmstrom have each missed extended time at some point over the past three years, so it's important to take note of that.
Having said that, the Red Wings are still a great bet at 10-to-1 for the Cup and an even better bet at 9-to-2 for the West. It's been two seasons since Detroit made the Finals, and with a team this deep, it's hard to imagine them not getting back there some point soon. There's a lot of luck involved in the Stanley Cup Playoffs, to be sure, but great teams make their own luck and because the Red Wings can beat you in so many different ways, you've got to like their value at 10-to-1.
CHICAGO BLACKHAWKS
2010-11 record: 44-29-9, 97 points, 8th place in Western Conference
Odds to Win 2012 Western Conference: 11-to-2
Odds to Win 2012 Stanley Cup: 12-to-1
After limping into the postseason, the defending Stanley Cup Champions were on the verge of that dreaded first-round sweep at the hands of the Vancouver Canucks. But after being left for dead, down 3-0, the Blackhawks fought all the way back to force a Game 7 before falling in sudden-death overtime in heartbreaking fashion.
Stanley Cup "hangovers" are not uncommon for defending champs, but considering the amount of role players the Blackhawks lost last offseason because of salary cap issues, their early playoff exit wasn't necessarily a byproduct of the typical hangover.
This summer, General Manager Stan Bowman worked hard to add more heart and grit to a lineup that desperately needed it. Up front, RW Jamaal Mayers (105 hits) will add plenty of toughness along with LW Dan Carcillo (127 PIM), who becomes the resident goon after coming over from Philadelphia. Veteran LW Andrew Brunette (46 points) arrives from Minnesota, and should provide a nice scoring touch to the third line.
The rest of the forwards are led by one of the most impressive core groups in the league: C Jonathan Toews (76 points), RW Patrick Kane (73 points), C Patrick Sharp (71 points) and RW Marian Hossa (57 points). These four provide incredible balance by spreading out the scoring among the lines, making Chicago a difficult team to defend.
The defense features the elite, shutdown tandem of Duncan Keith (45 points, 149 blocked shots) and Brent Seabrook (48 points, 227 hits). Bowman was able to trade D Brian Campbell—and his pricey contract—to the Florida Panthers, which freed up space for the acquisition of veteran D Steve Montador (138 blocked shots), who will add plenty of toughness to the back end and play alongside the steady Niklas Hjalmarsson (166 blocked shots).
After signing a three-year, $8 million extension this summer, G Corey Crawford (2.30 GAA, .917 SV Pct.) should become the full-time No. 1 netminder this season with the retirement of Marty Turco.
The Blackhawks learned first-hand last season how difficult it is to win without heart-and-soul type of players throughout the lineup. Bottom-line forwards are the lifeblood of every true Stanley Cup championship team, and without players who fit the mold of an Andrew Ladd, Dustin Byfuglien, or Ben Eager, it's almost impossible to repeat.
This season, with their forward depth rebuilt, don't expect the Hawks to simply sneak into the playoffs. The core group of forwards, along with Seabrook and Keith—who become more dominant every season—will help them contend for another Cup. Additionally, the division race between Detroit and Chicago should be the most compelling one in the NHL this season, in a rivalry that is slowly rekindling its glory from decades past.
The biggest obstacle standing in their way, though, will be Corey Crawford. The goaltender is unproven in the postseason, and although he played well during Chicago's first round playoff comeback last year, we simply haven't seen enough from him to know if he can shoulder the load for those coveted 16 wins.
Granted, Antti Niemi was also unproven when he won the Cup for the Hawks in 2010, so our logic doesn't always apply. And Chicago's defense is certainly capable of carrying them through a few rounds in the postseason.
The most important question when considering whether to wager on the Blackhawks is: how much more value are you getting at 12-to-1 as compared to Detroit at 10-to-1? The teams aren't as far apart as those odds might indicate, but that is simply a byproduct of the Red Wings being the ultimate public team.
Like we said for the Bruins in our Northeast Division preview, this simply comes down to opinion. The odds seem to be spot-on to us, so it's up to you the bettor to determine how far you think the Blackhawks can or cannot win the Cup. We wouldn't be surprised either way.
NASHVILLE PREDATORS
2010-11 record: 44-27-11, 99 points, 5th place in Western Conference
Odds to Win 2012 Western Conference: 15-to-1
Odds to Win 2012 Stanley Cup: 30-to-1
As those brilliant Versus commercials love to remind us, in the NHL Playoffs: History Will Be Made. And in the Music City last year, for the first time since the franchise's inception in 1998, the Predators won a playoff series, taking down the Anaheim Ducks in six games.
Maybe the sight of Carrie Underwood in the stands helped motivate the Predators—how could it not, right? But the play of Underwood's beau, C Mike Fisher (7 playoff points), acquired at the trade deadline from Ottawa, helped propel a normally dormant offense to postseason success.
Unfortunately for the Preds offense—which ranked tied for 21st in goals scored last year—it lost some key players to free agency this summer including playoff hero RW Joel Ward (7 playoffs goals) and LW Steve Sullivan (fifth leading-scorer in franchise history). Nashville also bought out the contract of veteran RW J.P. Dumont (19 points), whose offensive production had steadily declined after posting a career-high 72 points in 2007-2008.
Returning up front are Fisher—who should pivot the top line—last year's leading scorer LW Sergei Kostitsyn (23 goals), and wingers Martin Erat (50 points) and Patrick Hornqvist (48 points). Beyond that, the Preds return just one player who posted more than 40 points last season—C David Legwand (41 points). Nashville will need free-agent pickup RW Niclas Bergfors (36 points) to step up if it hopes to improve its offensive output.
The strength of this team, without question, is its defense, which allowed the second-fewest goals in the NHL last season (194). Led by the bruising Shea Weber (48 points, 211 hits) and his partner, Ryan Suter (39 points), Nashville has what many consider to be the premier defensive tandem in the NHL. But it is likely the final year the two blueliners play together, as both become free agents this summer (Weber- restricted, Suter- unrestricted).
Another soon-to-be unrestricted free agent is G Pekka Rinne, whose .930 SV Pct. and 2.12 GAA ranked second and third best in the NHL, respectively. Rinne, Suter and Weber are as close to a "Big Three" as you will find from a defensive standpoint in the NHL, helping to make the Preds one of the stingiest teams in the league.
Predators' General Manager David Poile should be considered, without a doubt, the most underrated GM in the NHL over the last 30 years. Before joining Nashville in the franchise's inaugural season, Poile was the architect of a Washington Capitals team that made the postseason 14 out of 15 seasons.
His formula (strong team defense in the absence of elite goal scorers) has proven to be successful to a point, but Poile has never had the cash to get his teams over the hump due to cheap ownership.
And after this season, Poile is in danger of potentially losing his three best players. With Weber set to become an RFA and Suter and Rinne UFAs (highly coveted ones, at that), Poile will have to work some serious magic to convince them to stay in the Music City—a tough sell without any elite offensive talent. If he doesn't, the Predators will lose the cornerstones of their franchise and head into a big downward spiral.
Consequently, this could be the last year the Predators are competitive for a while. And considering all of the teams that improved in the West, it's entirely possible Nashville regresses and misses the playoffs entirely. But if there's one thing we know about Head Coach Barry Trotz—his teams always find a way to gut it out and stay in contention.
With that said, the Preds simply don't have the kind of goal scorers you need to get past the second round of the playoffs. 30-to-1 may seem tempting considering their impressive postseason last year, but stay away from this line.
ST. LOUIS BLUES
2010-11 record: 38-33-11, 87 points, 11th place in Western Conference
Odds to Win 2012 Western Conference: 20-to-1
Odds to Win 2012 Stanley Cup: 40-to-1
Much like their division rival Detroit, the Blues once had an impressive postseason streak of their own. Starting in the 1979-1980 season, St. Louis made the playoffs an astonishing 25 consecutive years. Granted, the team never once made it to the Stanley Cup Finals during that stretch, but you get the point.
Since the lockout, though, this proud franchise has appeared in just one postseason (2009)—a sweep at the hands of the Vancouver Canucks. And playing in a division with two elite teams like Detroit and Chicago, it will get no easier in 2011-2012.
St. Louis easily pulled off the most shocking trade in the NHL last season, trading away D Erik Johnson (133 blocked shots)—the former first overall pick in the 2006 draft—to the Colorado Avalanche for 22-year-old puck-moving d-man Kevin Shattenkirk (43 points) and 23-year-old power forward Chris Stewart (53 points). This deal will undoubtedly help the Blues long-term—adding two core players to an already impressive group of young players.
Up front, the Blues ranked 10th in the league in goals scored—an impressive number for a non-playoff team. They have incredible depth up the middle, with four impressive centers in Patrick Berglund (52 points), Alex Steen (51 points), Andy McDonald (50 points) and T.J. Oshie (34 points).
St. Louis' best forwards are also big and physical, most notably 6-foot-3 RW David Backes (team-high 62 points). With Berglund at 6-foot-4, Steen at 6-foot-3 and Stewart at 6-foot-2, the Blues won't be easily pushed around by many defenses.
The defense—usually a strong point for this team—ranked 18th in goals allowed last year, largely because of injuries to two of their best shutdown guys: Roman Polak (110 hits in 55 games) and Barret Jackman (114 blocked shots in 60 games). With these two back healthy, along with Shattenkirk and breakout youngster Alex Pietrangelo (43 points), the Blues form a very exciting backline.
In net, Jaroslav Halak begins his second season with the Blues. After becoming the playoff hero for Montreal in 2010, Halak came back down to earth a bit last year, posting a .910 SV Pct. and 2.48 GAA. To be fair, it was his first full year as an NHL starter, so expect his numbers to rise this season.
Despite a bevy of young talent in the pipeline for nearly half a decade, the Blues have been unable to get over the hump playing in such a tough division. And, like Nashville, the Blues have lacked the ownership willing to spend money on high-priced players. But with the team currently up for sale, a new ownership group could give General Manager Doug Armstrong the spending power he needs to build a contender.
Even without deep-pocketed owners, the Blues have a very formidable roster. They certainly fit the bill for our well-documented Three Keys to Postseason Success. Their centers are young, but each possesses a great mix of scoring touch and physicality. The defense also features a great blend of veteran grit with young, dynamic puck movers. And we already know what Jaroslav Halak is capable of accomplishing in the playoffs.
With this division—not to mention the conference—as deep as it is, it's going to be a challenge for St. Louis to get into the playoffs. But the Central should get three teams in, and the Blues' forward depth absolutely smokes Nashville's. And with the defense fully healthy this year, we expect the Blues to grab one of the final playoffs spots in the West.
And if they sneak into the playoffs, this team has Deep Sleeper written all over it. Because St. Louis' forwards play such a physical brand of hockey—the kind conducive to postseason success—and can also put up big offensive numbers, the Blues will be an extremely tough out for any team they face.
Sure, the Blues are young and unproven in many ways, but so were the Penguins, Blackhawks and Bruins. If they add a veteran or two at the trade deadline, anything could happen. The fact is, nothing is out of the question in today's NHL, and if there's one longshot futures bet to take, it's definitely the Blues at 40-to-1. Because hey, why not root for a team that will be fun to watch!
COLUMBUS BLUE JACKETS
2010-11 record: 34-35-14, 81 points, 13th place in Western Conference
Odds to Win 2012 Western Conference: 25-to-1
Odds to Win 2012 Stanley Cup: 50-to-1
For most sports fans in Columbus, Ohio, this summer was one they'd rather forget. The city—and whole state, for that matter—was rocked by the scandal surrounding the Ohio State football program. But for the hockey fans in the Ohio's capital, there was also some big news, only this news was decidedly more positive.
Just one day before this summer's NHL Draft, Columbus General Manager Scott Howson pulled off a shocking blockbuster deal—sending promising RW Jakub Voracek, the eighth overall pick (C Sean Couturier), and a third-round pick to the Philadelphia Flyers in exchange for top-flight C Jeff Carter (36 goals, 7th in NHL).
With the trade, Columbus finally has the elite center it has lacked for so long. Carter, who has averaged 36 goals per season over the past four years, will make an immediate impact on a horrific power play that scored at a 14 percent clip last year—second-to-last in the league.
Up front, Carter will join forces with RW Rick Nash (32 goals)—a world-class sniper in his own right. Although Carter is more of a shoot-first center than a passing one, he and Nash both have 40-goal potential this season skating on the same line.
The Jackets also added veteran LW Vinny Prospal (23 points in 29 games) from the Rangers. If healthy, Prospal can easily put up 20 goals this season. The rest of the offense features nice depth up the middle with second-line pivot R.J. Umberger (57 points) and 24-year-old Derrick Brassard (47 points), whose point total has risen by 11 each of the past two seasons.
Howson also added a big name to the backline with the free-agent signing of D James Wisniewski (51 points). Oh, and Wisniewski's 29 power-play points might improve Columbus' dreadful special team unit just a bit. He will join shutdown D Fedor Tyutin (27 points, 120 hits) to form a solid top pairing.
Steve Mason, who took the NHL by storm in his rookie season of 2008-2009 (Calder Trophy winner), has posted two lackluster season since, averaging a 3.04 GAA and .901 SV Pct. in that time. If the Blue Jackets hope to be anywhere other than the Central Division cellar, they will need Mason to play much better than that.
Like most bottom-feeder teams in the NHL, the Blue Jackets have a big group of young, promising players in the pipeline. Guys like D Kris Russell (23 points, 128 blocked shots) and promising rookie C Ryan Johansen certainly bring hope to Columbus. And with Carter in the lineup, the offense will have much more pop to it than last season.
But overall, playing in the rugged Western Conference, it seems hard to imagine the Blue Jackets cracking the postseason this year. They would need Mason to post another 10-shutout season like he did during his rookie year to even have a shot, and considering the strength of the Central, that seems highly unlikely.
- Carrie Stroup, Gambling911.com Senior Reporter