2009 NFL Power Rankings Have Patriots, Steelers On Top
Published on:
Aug/09/2009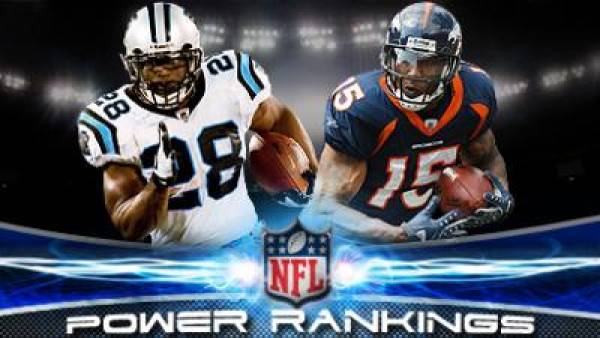 The 2009 NFL Power Rankings released by BetUS.com shouldn't shock anybody as far as the top two teams go.  The New England Patriots and last year's Super Bowl winners, the Pittsburgh Steelers, sit atop their NFL Power Rankings in the number one and number two spots, respectively.
New England is the 5/1 favorite to win the 2010 Super Bowl.  The Pittsburgh Steelers would pay $850 for every $100 bet if they should win again.
Looking at the 2009 NFL Power Rankings, the real eye opener may be Philadelphia, sitting in the number three position with odds of 12/1 (+1200) to win the 2010 Super Bowl at BetUS.com.
"Donovan McNabb can have another MVP-type year with the types of playmakers he's now surrounded by in Philly. But Brian Westbrook's health is a potential concern," BetUS.com points out.
At number 4 is the Indianapolis Colts. 
"Marvin Harrison is finally expected to be gone but the offense will reload with Anthony Gonzalez and Donald Brown stepping into big roles."
Then we have:
5. San Diego Chargers
6. Tennessee Titans
7. Baltimore Ravens
8. Arizona Cardinals, getting little respect after last year's Super Bowl appearance, where they nearly won.
"Kurt Warner can't keep playing like an MVP forever, can he? He might not have to this year for Arizona to contend as they make strides towards becoming a more complete team."
The Carolina Panthers and New York Giants round out the rest of the Top 10.
BetUS.com has listed the Jacksonville Jaguars among this year's sleeper teams, placing them within the top 15 of their 2009 NFL Power Rankings.
"David Garrard is a much better QB than he showed last year. If the o-line plays better as expected and gets the running game going again, the world will remember just how good Garrard can be in a hurry."
Place your 2010 Super Bowl and other NFL future bets at BetUS.com here
Dan Shapiro, Gambling911.com