2009 AFC Championship Betting Tips
Published on:
Jan/15/2009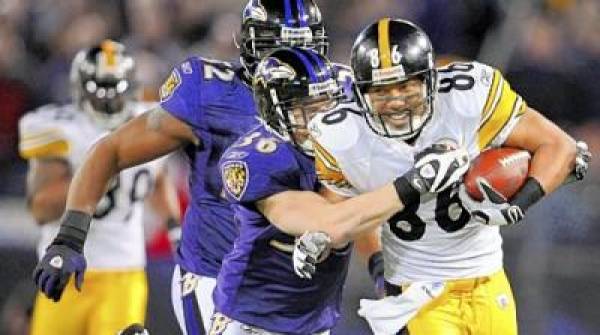 If you are placing a bet on the AFC Championship, there are a number of things to consider.  2009 AFC Championship betting tips are aplenty.
"Gambling911.com has offered up a few such AFC Championship betting tips on the Ravens vs. Steelers game," sports writer, Don Shapiro stated.  "Among those, Baltimore in the first half in all games this season was 13-2 on grass and 15-3 overall.  Stats like these are what differentiate the winners from the losers in sports betting."
Don't get too comfortable Mr. Shapiro!  While stats are great, we do have to look at the 5 out of 28 times the stats simply didn't come through.
"True, gamblers have an edge when it comes to powerful stats such as these but there is never a guarantee." 
CNNSI on Thursday released a few more good subplots that should be considered in this game.
The new darling of the NFL, Joe Flacco, has already won more playoff games as a rookie than Ben Roethlisberger did, 2-1.
"Flacco, obviously, does not have Roethlisberger's résumé, but so far he has made fewer mistakes in his first postseason," points out Lee Jenkins of CNNSI.
The Steelers have edged the Ravens twice this season, once in overtime and once on a last-minute touchdown.  For the sports bettor, that translates into a very strong possibility of the Ravens covering a 6 point line.  That doesn't necessarily bode well for their chances of making it into the 2009 Super Bowl.  Or does it?
"In other sports, this would lead pundits to speculate that the Steelers have the Ravens number, and the Ravens have little chance," Jenkins says.  "But for some reason, in the NFL, beating a team twice is no reason to expect it can be done a third time."
But perhaps the most important subplot of this game, and one that favors Pittsburgh - it's the number one.
"That's how many hits Roethlisberger took against the Chargers," Jenkins says.  "Given that Roethlisberger has sustained three concussions in the past three years -- two on the field, one in his motorcycle accident -- his head will always be a subject of examination."
Entering into last week's game, Big Ben's concussion was the big question mark.  It no longer is.  A healthy Roethlisberger will be playing in the 2009 AFC Championship showdown.
You Can Bet On The 2009 AFC Championship Game At One Of These Fine Gambling911.com Endorsed Online Sportsbooks 
Mary Montgomery, Gambling911.com