2008 Week 2 College Football Betting Odds
Published on:
Sep/06/2008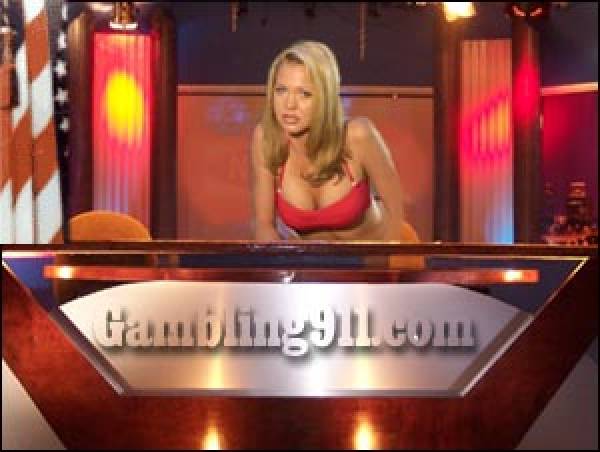 Carrie Stroup here for Gambling911.com and I have The 2008 Week College Football betting odds on some of the most important games and those experiencing the most action include:
Texas Tech -10 ½ vs. Nevada. This one has more than 90 percent of betting on the Texas Tech and the line has shifted once again from -10 to -10 ½ after opening early at -9. There is still an effort to get money on Nevada but a Texas Tech win will no doubt be the biggest loss for the books on Saturday. We've been watching this one carefully the past few days. Super Book had this one -10 1/2
Miami Florida was another heavily bet on team heading into Saturday night. Miami was the huge underdog with odds of +22 ½ after the line initially opened at +20.5 and this is definitively an effort to get money on Miami Florida, which the books have. It's now balanced.
Northwestern at Duke. Bookies are looking for a Duke win here with only a half point move off Northwestern -6 to -6 ½ when more than 83 percent of the betting public is on Northwestern. Should Northwestern win, it's bad news for bookmakers at Sportsbook.com. More than 90 percent of the money line action, however, was on Duke paying just over $200 for every $100 bet to those who have Duke winning outright. I think this is entirely possible. This game goes off at 7 pm EST.
Other pivotal heavy action games include:
Kansas -22 hosting Louisiana Tech and the gambling public seems to like the favorite, which has moved up from -20 ½. There is nearly 100 percent action on Kansas! And yes this is one of the top 5 most bet on games of the evening so we would see the books hurt if Kansas were to come through with the win. The books need Louisiana Tech to cover and they seem confident that a -22 line will do the trick there. I think you'll see Louisiana Tech come through within that number.
Pittsburgh U vs. Buffalo - It's 76 percent action on Pittsburgh U when the line was at -11 1/2, which will give the books a bit of a loss if Pitt covers that spread. The odds were moved to -13 ½, though most books had Pittsburgh -13.
Oklahoma State was -15 vs. Houston U. They were now -15 ½ heading into game time and the line opened around -13. 92 percent of the action was on the OVER 60 with that line having gone up from 57. I have a feeling we will see the game fall under 57.
Texas, South Florida, Arizona State and California were all getting decent action. 90 percent plus action on Texas at -26 ½. 90 percent on South Florida at -13 ½ and since this line only moved up a half point, there is an opinion on Central Florida covering here.
I'll be back with all my NFL analyses later.
---
Carrie Stroup, Gambling911.com