2008 Breeders' Cup Betting Odds: Some Changes Since Open
Published on:
Oct/24/2008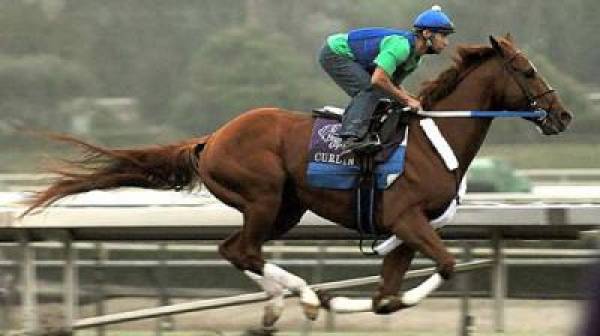 Gambling911.com has been monitoring the 2008 Breeders' Cup betting odds for any significant changes since the odds opened midweek.
Colonel John took a hit, which is actually good news for gamblers who can now get him at +900 compared to opening odds of +600. The payout now would be $900 for every $100 bet at betED.com
Tim Wilkin of the Times Union in Albany had this to report on Colonel John and his lack of respect:
Colonel John, last seen winning a gut-wrenching Travers Stakes at Saratoga on Aug. 23, was an afterthought in the 12-horse Classic field. Curlin, as expected, was made the solid 7-5 early morning favorite. Colonel John and Student Council, the Whitney's second-place finisher, are both 20-1. Only Smooth Air, at 50-1, has odds higher than those two.
"I was a little surprised," trainer Eion Harty said after the draw. "He is not getting a lot of respect, but I'm not the oddsmaker, I'm only the trainer."
When asked what he would have made Colonel John, Harty, with a straight face, said. "I would have made him 8-5."
Part of the reason Colonel John's odds soared is that the 3-year-old crop has not gotten much attention. None of the Triple Crown race winning horses (Big Brown, Da'Tara) are in the Classic.
"The perception is that this is a very weak 3-year-old crop," Harty said.
Another favorite outside of Curlin, Casino Drive, has seen his odds get just slightly longer from +600 to +700 for a payout potential of $700 on every $100 bet.
Duke of Marmalade has gone from +500 to +700, Henrythenavigator has gone from +300 to +600 and Student Council has seen his odds shorten only slightly from +1500 to +1400. Both Curlin at +150 odds and Go Between at +700 remained unchanged in the odds department.
The Breeders' Cup, Thoroughbred racing's most prestigious global event, consists of 14 races held over two days, with purses totaling $25.5 million, making this year's event the richest prize money event in sports worldwide.
All odds courtesy of betED.com which is offering free signup cash bonuses with your initial deposit and a 50 percent cash bonus if your first bet is a winner!

Go Between +700 - -
Casino Drive +700 - -
Tiago +1700 - -
Duke Of Marmalade +700 - -
Henrythenavigator +600 - -
Smooth Air +3000 - -
Student Council +1400 - -
Raven's Pass +700 - -
Curlin +150 - -
Fairbanks +2500 - -
Colonel John +900 - -
Champs Elysees +1500 - -