Washington Redskins vs Oakland Raiders Odds for Sunday, September 29
Published on:
Sep/27/2013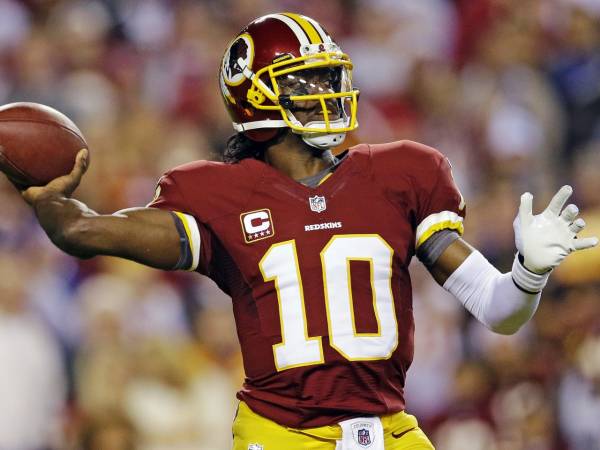 If you were to ask Washington fans last year if their beloved quarterback was going to struggle and essentially cause the team to be 0 – 3 at the start, no one would've said that it was possible. What turns out to be a difficult pill to swallow for the Redskins is that RGIII hasn't lived up to the moniker this time around. Meanwhile, the Raiders have yet again started a season of abysmal returns, and one must wonder when they will return to former glories?
Free Prediction Given by SportsCashSystem.com lead handicapper, Mike Taylor
Current line: Oakland Raiders +3/ Over & Under at 43 ½
Time:  Sunday, September 29, 4:25 pm (EST) FOX, NFL Red Zone
The Raiders are going to have to make sure that they get to RG III yet again, especially if they want to be on top of this game. This will be the number one thing they do on defense, because right now, the Redskins can only win with him playing at top levels. Since his injury, he's been a bit hesitant to get gain the big plays, and it's going to be that sort of hesitation that will make all the difference when there are breakdowns on plays in the field.
Washington will have to figure out something on defense, they won't be able to contain the Raiders running game if they don't. The Raiders can put up some serious numbers on the ground, and they can make the score pile up if the worst defense in the NFL doesn't shape up. The Redskins are not doing well at all on the defensive end, and will have to regroup and make sure to sew up the middle and outside lines for the backs to run through. If they don't, watch this explode into a clinic of running for the Oakland team at home.
The Match Up:
Some analysts have stated that the thing to watch here is special teams. If both sides have good special teams, the game could be a matter of kicks and back and forth 3 point scores. Also, watch out for Jacoby Ford to light up the screen with returns that will generate some much need fan approval. The Redskins will need to play perfect, RG III has to wake up, and the Raiders will just have to contain him and the offense. What will happen? We're going with the Raiders toppling the Redskins in this one, as the Washington team is going to yet again disappoint, Oakland +3 is solid.
The Edge:
Oakland Raiders +3
SportsCashSystem.com Prediction: Oakland Raiders +3
More info about the #1 rated http://www.SportsCashSystem.com/ :
Sports Cash System is known as one of the best year round sports systems available today. For those bettors who think "systems can't work" , you will be shocked by the constant results Sports Cash System has been producing for its members, 4 years running. 
While other handicappers may try to charge you $50, $100 or more per day for picks, Tommy Krieg has stuck with his one flat rate for all of his picks, every month. You will get a unique and secure login and password to his Sports Cash System members area and get everything you need to profit month after month.
Tommy Krieg's #1 goal is to keep his players in the profit zone every month. Sports Cash System is truly one of a kind.  Watch the FREE video preview of how the system works by clicking here.
Watch the video explaining the system below: