USC vs. Utah State Game Prediction
Published on:
Sep/19/2013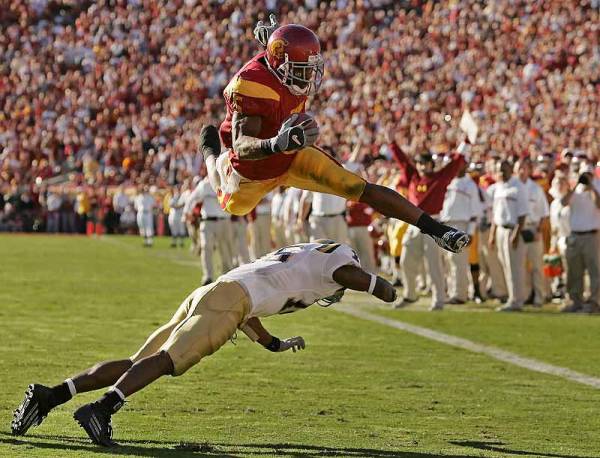 Los Angeles is going to be bumping as another home game for the USC Trojans will get ready to rumble and this time around they welcome the Utah State Aggies to the Memorial Coliseum. It will be quite interesting to see just what happens here, especially since there is greatness to be had.
Free Prediction Given by SportsCashSystem.com lead handicapper, Mike Taylor
Current line: USC at – 6 / Over & Under at 47 ½
Time:  Saturday, September 21, 3:30 pm (EST) ABC, ESPN2
Rewind the clock a week and the Trojans easily toppled Boston College and this time, we may see another easy victory for the USC football team. The Aggies moved to the Mountain West conference after being in the WAC for a while. Utah State is a small program, and while USC is definitely not the powerhouse it once was, it is still much more powerful than the Aggies are right now.
This is an uneven match up, even with the Aggies posting some good numbers in 2012, they will be facing a team that is not only trying to send a message, but one that is easily one of the best in college football's annals. Lane Kiffin needs his team to once again make him look amazing. USC brought a hammer to showcase their greatness against Boston College and will once again need to bring the lumber, heavy hits, and easy passing and running. The Coliseum scoreboard should rise into easy numbers for the men of Troy, but it's not going to come without execution.
Utah State has a little bit of a chip on its shoulder, and they may not go down without a fight. Remember, a well-disciplined football team can easily punch the top schools in the mouth early on, and that's what Utah State plans to do. They have Chuckie Keeton who is a leader that is going to drop some offense on USC in a whole new way.
The Match Up:
The USC rushing defense is well built, their aerial coverage brings on a lot of mismatches, and the smaller school has to be intimidated at least on paper. Utah State is not shy about pushing the envelope and as stated above, a well-disciplined team can easily topple the giants, or at least hang in there long enough to make them bleed. This is not going to be a blow out, no one thinks so, and that's why we'll give the edge to USC, they are at home, they will make this an interesting affair, albeit they will get tested.
The Edge:
Our pick is USC at – 6
SportsCashSystem.com Prediction: USC at – 6
More info about the #1 rated http://www.SportsCashSystem.com/ :
Sports Cash System is known as one of the best year round sports systems available today. For those bettors who think "systems can't work" , you will be shocked by the constant results Sports Cash System has been producing for its members, 4 years running. 
While other handicappers may try to charge you $50, $100 or more per day for picks, Tommy Krieg has stuck with his one flat rate for all of his picks, every month. You will get a unique and secure login and password to his Sports Cash System members area and get everything you need to profit month after month.
Tommy Krieg's #1 goal is to keep his players in the profit zone every month. Sports Cash System is truly one of a kind.  Watch the FREE video preview of how the system works by clicking here.
Watch the video explaining the system below:
.