New York Giants vs. Carolina Panthers FREE NFL Football Pick
Published on:
Sep/19/2013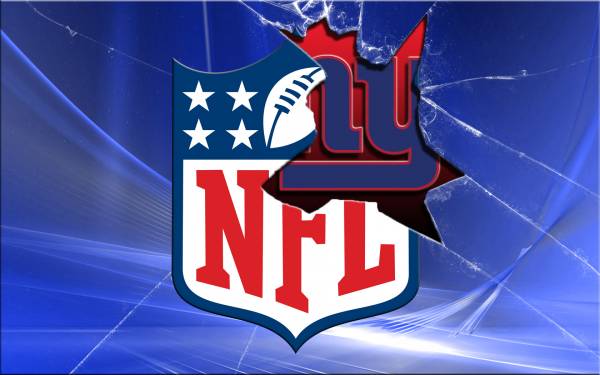 Week 3 of the NFL has some ups and downs, and one of the games that has some interesting notes is definitely the Sunday match up between the New York Giants and the Carolina Panthers. Both teams have upside potential, but they are also 0 – 2 on the season, which could mean disaster for one and glory for the other.
Free Prediction Given by SportsCashSystem.com lead handicapper, Mike Taylor
Current line: Giants / Over & Under at 45½
Time:  Sunday, September 22, 1:00 pm (EST) FOX, DirectTV, NFL Red Zone
The intriguing thing about this match up is that no one is really favored here. The teams are starting the lines at even, and that's interesting to note. The chances of one of these teams making the playoffs is slim, and if one of the teams goes 0 – 3, expect them to be gone by the time the playoff picture starts to roll around. That's a dismal note to think about, but one that is definitely on the mind of statistics lovers. So which one will flourish and which one will drop off? That's the question that most people are trying to figure out, especially since there must be a winner.
Eli Manning may have had a hard time beating his older brother, but The Giants are made up of players that are still quite good. He has a lot of targets out there, and if he can overcome last week's loss and play like the Eli that go to the Superbowl, we're going to see a good game. However, Carolina can really match up well and Cam Newton can very well walk away with this one. Newton has Olsen and Ginn Jr. in the open, and a decent running game to help his team get the score.
The Match Up:
Eli Manning can throw, Newton can do it all, but can either one out do the other? This may very well boil down into a shootout with each team trading scores. Or it could break down into slug fest where both teams are just tired and trying to get through the fourth with a victor. It's hard to say which side will take it, but that's the game, right? Look for Manning to get his bearings back in this one, and go out and have a good game. Will he drop 800 yards passing? Probably not, but a well rounded Giants offense and a tighter defense may in fact edge out Carolina's floundering team. We're going Giants, even though the lines are PK.
The Edge:
Our pick is the Giants.
SportsCashSystem.com Prediction: Giants
More info about the #1 rated http://www.SportsCashSystem.com/ :
Sports Cash System is known as one of the best year round sports systems available today. For those bettors who think "systems can't work" , you will be shocked by the constant results Sports Cash System has been producing for its members, 4 years running. 
While other handicappers may try to charge you $50, $100 or more per day for picks, Tommy Krieg has stuck with his one flat rate for all of his picks, every month. You will get a unique and secure login and password to his Sports Cash System members area and get everything you need to profit month after month.
Tommy Krieg's #1 goal is to keep his players in the profit zone every month. Sports Cash System is truly one of a kind.  Watch the FREE video preview of how the system works by clicking here.
Watch the video explaining the system below: