We've been on a bit of a roll of late and hope to continue with today's play, which will be on the Chicago White Sox vs. Baltimore Orioles UNDER 7.5.  You can bet this game here at AceSportsbook.com.
Using the current number, the UNDER in this series is 7-0 over the last seven meetings.  The UNDER is 23-9-1 in the last 33 meetings.
Baltimore and Chicago have each scored more than 4 runs in three of their last seven games overall.  The UNDER is 6-2 in White Sox last 8 after scoring 5 runs or more in their previous game.
The UNDER is 17-5-1 in Orioles LH Wei-Yin Chen's (7-2, 3.78) last 23 home starts with the total set at 7.0-8.5.  Chen is coming off his third consecutive quality start.
White Sox LH Chris Sale (6-1, 2.20 ERA) bounced back from his first loss of the season with a win his last outing.  He allowed four runs against Baltimore in his lone start against them in 2012.  Chen has a 1-0 record with a 2.60 ERA in 17 1/3 total innings against Chicago.
Scroll Down for More...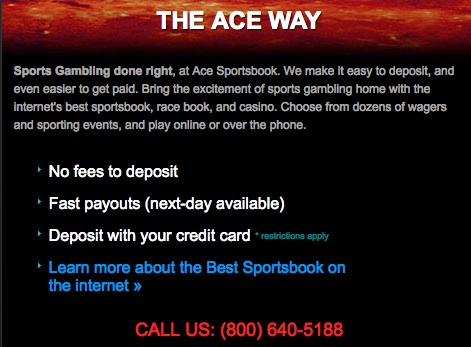 MAJOR LEAGUE BASEBALL - Jun 23

NATIONAL LEAGUE

 

Jun 23

901

MIA MARLINS

N EOVALDI -R

-106

o8½EV

-1½+150

 

7:05 PM

902

PHI PHILLIES

R HERNANDZ-R

-104

u8½-120

+1½-170

 

Jun 23

903

CIN REDS

A SIMON -R

+101

o8½-110

+1½-210

 

8:05 PM

904

CHI CUBS

SAMARDZIJA-R

-111

u8½-110

-1½+180

 

Jun 23

905

WAS NATIONALS

G GONZALEZ-L

+109

o8½-110

+1½-200

 

8:10 PM

906

MIL BREWERS

M GARZA -R

-119

u8½-110

-1½+170

 

Jun 23

907

STL CARDINALS

L LYNN -R

-105

o10½EV

-1½+145

 

8:40 PM

908

COL ROCKIES

J CHACIN -R

-105

u10½-120

+1½-165

 

Jun 23

909

SDG PADRES

O. DESPAIGNE - R

+148

o7-105

+1½-160

 

10:15 PM

910

SFO GIANTS

M CAIN -R

-158

u7-115

-1½+140

AMERICAN LEAGUE

 

Jun 23

911

NYY YANKEES

C WHITLEY -R

+110

o8½-120

+1½-190

 

7:05 PM

912

TOR BLUE JAYS

M STROMAN -R

-120

u8½EV

-1½+165

 

Jun 23

913

CHI WHITE SOX

C SALE -L

-110

o7½+105

-1½+145

 

7:05 PM

914

BAL ORIOLES

W CHEN -L

EV

u7½-125

+1½-165

 

Jun 23

915

BOS RED SOX

J LACKEY -R

+130

o6-110

+1½-190

 

10:10 PM

916

SEA MARINERS

F HERNANDZ-R

-140

u6-110

-1½+165

 

Jun 23

917

PIT PIRATES

E VOLQUEZ -R

+144

o7-125

+1½-160

 

7:10 PM

918

TAM RAYS

A COBB -R

-154

u7+105

-1½+140

 

Jun 23

919

LOS DODGERS

Z GREINKE -R

-120

o7½-110

-1½+140

 

8:10 PM

920

KAN ROYALS

J GUTHRIE -R

+110

u7½-110

+1½-160

 

Jun 23

941

AWAY RUNS

 

-105

 
 
 

7:05 PM

942

HOME RUNS

 

-115

 
 
 

Jun 23

943

OVER RUNS

 
 

o83-115

 
 

7:05 PM

944

UNDER RUNS

 
 

u83-105

 
 - Dan Shapiro, Gambling911.com