Miami Dolphins vs. Atlanta Falcons Betting Pick
Published on:
Sep/20/2013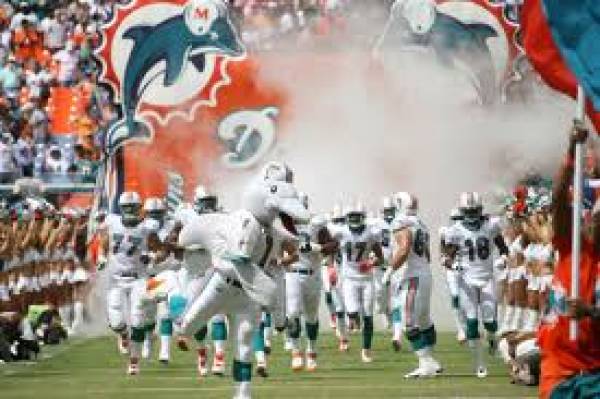 Miami Dolphins vs. Atlanta Falcons Betting Pick – Odds and Predictions - FREE NFL Football Pick
Free Prediction Given by SportsCashSystem.com lead handicapper, Mike Taylor
Current line: Miami – 3 / Over & Under at 40 ½
Time:  Sunday, September 22, 4:05 pm (EST) FOX, NFL Red Zone
Summary:
Week 3 of the NFL is heating up and one of the matchups that had analysts talking early on in the week is that of the Atlanta Falcons and the Miami Dolphins. Here are two good teams that very well could have a good overall game as well, but in order for either one to get an edge, they'll need to be healthy.
Speaking of health, they will want to make sure that they are in fact 100%, but it's not looking likely. In fact, news broke earlier that starting running back Steven Jackson is going to miss this week's game. That's one major hit for the Atlanta offense, which relies heavily on the running game to open up the lanes of the passing game. Even with the win over the Rams last week, Jackson suffered a thigh injury that is going to cost him this week's game. It may be short term, but that is a blow.
The Miami Dolphins have a few players banged up, but as bad as this? Not really, especially when you look down the roster and you start to see that Atlanta has several players battling injuries and will be out of the game this weekend. It's this sort of issue that plagues serious contenders, and that's why the Falcons are going to have a tough day at the office. The Dolphins are going to key in on Matt Ryan, and with a banged up defense and an offensive line that can be hit or miss at times, don't expect this one to be a blow out. In fact, the favored Dolphins are heading into quite the match up, one which will be in their home turf, so this may be one to watch.
The Match Up:
The Miami team has been revitalized and definitely has a lot of killer weapons on both sides of the football. The key here is that they are healthier, relatively, to the Atlanta team. This health issue and the home field advantage will definitely allow for greatness, at least in our view. With that in mind, look for the Miami offense to take advantage of key mismatches, and get the "W",  in their home town. We're going to give Miami -3 on this one, and it's rightfully so.
The Edge:
Miami – 3
SportsCashSystem.com Prediction: Miami – 3
More info about the #1 rated http://www.SportsCashSystem.com/ :
Sports Cash System is known as one of the best year round sports systems available today. For those bettors who think "systems can't work" , you will be shocked by the constant results Sports Cash System has been producing for its members, 4 years running. 
While other handicappers may try to charge you $50, $100 or more per day for picks, Tommy Krieg has stuck with his one flat rate for all of his picks, every month. You will get a unique and secure login and password to his Sports Cash System members area and get everything you need to profit month after month.
Tommy Krieg's #1 goal is to keep his players in the profit zone every month. Sports Cash System is truly one of a kind.  Watch the FREE video preview of how the system works by clicking here.
Watch the video explaining the system below: