Major League Baseball Betting Lines – Free Pick: Over is 7-1 in Rays Last 8 as Fav
Published on:
May/06/2014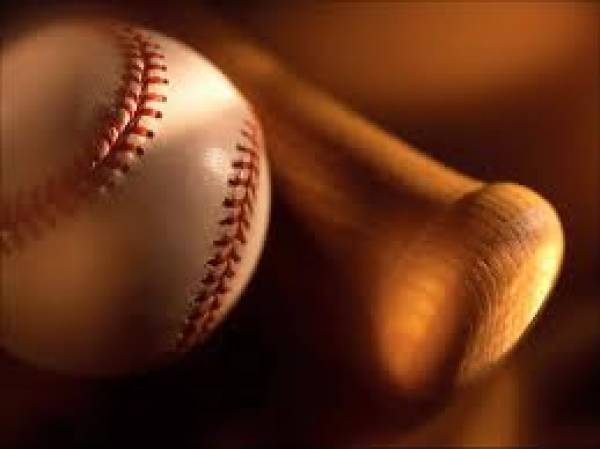 Gambling911.com has your Major League Baseball betting lines and a free pick.   Sign up today at AceSportsbook.com, and they will match your initial deposit with a 100% Free Play!  Live In-Play Wagering and Mobile Gambling Available. 
Today we will be on the OVER 7.5 in the Orioles/Rays game. 
Orioles RH Chris Tillman (3-1, 3.68 ERA) is 2-6 with a 4.90 ERA in 11 career starts versus Tampa Bay.  Evan Longoria (10-for-24, four homers) has done well against Tillman
Rays RH Chris Archer (2-1, 4.84) is -2 with a 5.85 ERA in four appearances (three starts) versus the Orioles while J.J. Hardy is 4-for-10 against him.
The OVER is 7-1 in Tampa Bay's last 8 games as a favorite and 10-3 in TB last 13 overall.
The OVER is 8-1-2 in Archer's last 11 starts as a favorite of -110 to -150.
MAJOR LEAGUE BASEBALL - May 06

NATIONAL LEAGUE

 

May 06

901

LA DODGERS

C. KERSHAW -L

-161

o7EV

-1½EV

 

7:05 PM

902

WAS NATIONALS

B. TREINEN -R

+151

u7-120

+1½-120

 

May 06

903

SFO GIANTS

T. HUDSON -R

-112

o7½+105

-1½+150

 

7:05 PM

904

PIT PIRATES

C. MORTON -R

+102

u7½-125

+1½-170

 

May 06

905

NY METS

B. COLON -R

+108

o7½EV

+1½-210

 

7:10 PM

906

MIA MARLINS

H. ALVAREZ -R

-118

u7½-120

-1½+175

 

May 06

907

STL CARDINALS

T. LYONS -L

+105

o8-110

+1½-210

 

7:10 PM

908

ATL BRAVES

G. FLOYD -R

-115

u8-110

-1½+175

 

May 06

909

ARI D' BACKS

J. COLLMENTER -

+135

o7½-110

+1½-170

 

8:10 PM

910

MIL BREWERS

M. ESTRADA -R

-145

u7½-110

-1½+150

AMERICAN LEAGUE

 

May 06

911

HOU ASTROS

B. OBERHOLTZER

+174

o9-115

+1½-120

 

7:05 PM

912

DET TIGERS

R. RAY -L

-184

u9-105

-1½EV

 

May 06

913

MIN TWINS

S. DEDUNO -R

+130

o8EV

+1½-175

 

7:05 PM

914

CLE INDIANS

J. TOMLIN -R

-140

u8-120

-1½+155

 

May 06

915

BAL ORIOLES

C. TILLMAN -R

+138

o7½EV

+1½-160

 

7:10 PM

916

TAM RAYS

C. ARCHER -R

-148

u7½-120

-1½+140

 

May 06

917

NY YANKEES

H. KURODA -R

+128

o8-105

+1½-170

 

10:05 PM

918

LA ANGELS

C. WILSON -L

-138

u8-115

-1½+150

 

May 06

919

SEA MARINERS

R. ELIAS -L

+159

o7½EV

+1½-140

 

10:05 PM

920

OAK ATHLETICS

J. CHAVEZ -R

-169

u7½-120

-1½+120

INTERLEAGUE

 

May 06

921

TOR BLUE JAYS

D. HUTCHISON -R

+105

o7½+105

+1½-220

 

7:05 PM

922

PHI PHILLIES

C. HAMELS -L

-115

u7½-125

-1½+180

 

May 06

923

CIN REDS

H. BAILEY -R

+112

o9EV

+1½-192

 

7:10 PM

924

BOS RED SOX

F. DOUBRONT -L

-122

u9-120

-1½+162

 

May 06

925

CHI WHITE SOX

H. NOESI -R

+111

o7EV

+1½-210

 

8:05 PM

926

CHI CUBS

E. JACKSON -R

-121

u7-120

-1½+175

 

May 06

927

TEX RANGERS

R. ROSS -L

+108

o10½-105

+1½-200

 

8:40 PM

928

COL ROCKIES

J. NICASIO -R

-118

u10½-115

-1½+170

 

May 06

929

KAN ROYALS

J. GUTHRIE -R

+110

o7+105

+1½-230

 

10:10 PM

930

SDG PADRES

R. ERLIN -L

-120

u7-125

-1½+180

GRAND SALAMI

 

May 06

941

AWAY

R

 
 
 
 

7:05 PM

942

HOME

R

 
 
 
 

May 06

943

OVER

R

 
 
 
 

7:05 PM

944

UNDER

 
 
 
 
- Dan Shapiro, Gambling911.com