Major League Baseball Betting Lines – April 16: Arizona 1-8 at Home
Published on:
Apr/16/2014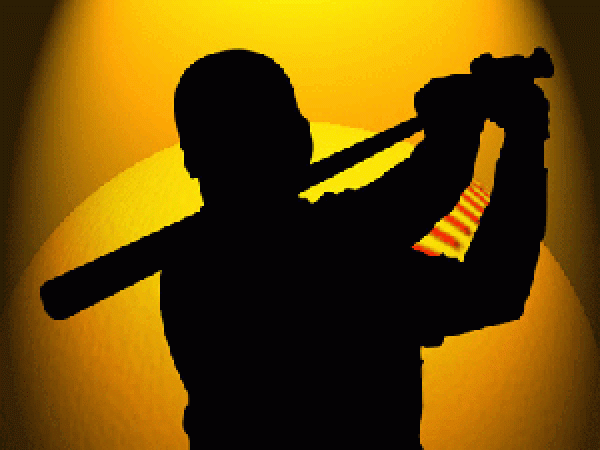 We have your MLB lines below for April 16.  Gambling911.com has won its last four free picks, all with decent lines under -135.  Bet online at SportsBettingOnline.com and receive up to 10 percent back on your losses weekly or get a 50 percent cash bonus up to $500.  Wager from your smartphone
Here are today's power trends:
The Pirates Francisco Liriano is 1-3 when starting against Cincinnati with an ERA of 3.16 and a WHIP of 1.021 while the Reds Johnny Cueto is 13-5 when starting against Pittsburgh with an ERA of 2.51 and a WHIP of 1.049.  Pittsburgh has won 5 of the last 6 in this series, however.
The Mets Dillon Gee is 12-5 as a road underdog of +125 to +150 since 1997.  He is 9-2 playing on Wednesday's over this period. 
Arizona hosts the Mets and is just 1-8 this season at home and 4-13 overall this season.
The Mets have won the last four games in this series and are 11-4 in their last 15 road games.
The Mets have combined for 16 runs and 25 hits in the last two games.
The Mets are also 14-5 in their last 19 when their opponent scores 2 runs or less in their previous game.
The Diamondbacks are 0-6 in their last 6 home games vs. a right-handed starter and are  1-5 in McCarthy's last 6 home starts.
Miami's Jose Fernandez is 15-2 in home games over the last 2 seasons.
Colorado's Jorge De La Rosa is 7-1 when starting against San Diego with an ERA of 5.06 and a WHIP of 1.375 while the Padres Andrew Cashner is 0-3 starting against the Rockies with an ERA of 5.56 and a WHIP of 1.544.
San Diego has won four of the last five games vs. Colorado. 
The Rockies are 10-2 in De La Rosa's last 12 starts vs. National League West and 8-2 in De La Rosa's last 10 starts but are just 6-13 in his last 19 starts as a road underdog.
The Padres are 2-6 in Cashner's last 8 starts vs. National League West.
Gambling911.com will be on the Mets at +119.   This game goes off at 3:45 pm EDT.
MAJOR LEAGUE BASEBALL - Apr 16

NATIONAL LEAGUE

 

Apr 16

901

PIT PIRATES

F LIRIANO -L

+104

o7+105

+1½-210

 

12:35 PM

902

CIN REDS

J CUETO -R

-114

u7-125

-1½+180

 

Apr 16

903

STL CARDINALS

J KELLY -R

-105

o8½-105

+1½-220

 

1:10 PM

904

MIL BREWERS

W PERALTA -R

-105

u8½-115

-1½+190

 

Apr 16

905

NYM METS

D GEE -R

+119

o9-105

+1½-180

 

3:40 PM

906

ARI D`BACKS

B MCCARTHY-R

-129

u9-115

-1½+160

 

Apr 16

907

ATL BRAVES

J TEHERAN -R

+117

o7-110

+1½-190

 

7:05 PM

908

PHI PHILLIES

C LEE -L

-127

u7-110

-1½+165

 

Apr 16

909

WAS NATIONALS

T ROARK -R

+127

o6½-115

+1½-180

 

7:10 PM

910

MIA MARLINS

J FERNANDZ-R

-137

u6½-105

-1½+160

 

Apr 16

911

COL ROCKIES

DE LA ROSA-L

+128

o6½-105

+1½-200

 

10:10 PM

912

SDG PADRES

A CASHNER -R

-138

u6½-115

-1½+170

 

Apr 16

913

LOS DODGERS

P MAHOLM -L

EV

o8-115

+1½-210

 

10:15 PM

914

SFO GIANTS

R VOGELSON-R

-110

u8-105

-1½+180

AMERICAN LEAGUE

 

Apr 16

915

TAM RAYS

J ODORIZZI-R

-109

o8½-110

-1½+150

 

12:35 PM

916

BAL ORIOLES

M GONZALZ -R

-101

u8½-110

+1½-170

 

Apr 16

917

CLE INDIANS

Z MCALLIST-R

+135

o7½-120

+1½-160

 

7:05 PM

918

DET TIGERS

A SANCHEZ -R

-145

u7½EV

-1½+140

 

Apr 16

919

SEA MARINERS

F HERNANDZ-R

+106

o6½-120

+1½-210

 

8:05 PM

920

TEX RANGERS

Y DARVISH -R

-116

u6½EV

-1½+180

 

Apr 16

921

KAN ROYALS

J GUTHRIE -R

-119

o8½EV

-1½+135

 

8:10 PM

922

HOU ASTROS

D KEUCHEL -L

+109

u8½-120

+1½-155

 

Apr 16

923

TOR BLUE JAYS

R DICKEY -R

-134

o8EV

-1½+120

 

8:10 PM

924

MIN TWINS

M PELFREY -R

+124

u8-120

+1½-140

 

Apr 16

925

BOS RED SOX

C BUCHHOLZ-R

-126

o8EV

-1½+125

 

8:10 PM

926

CHI WHITE SOX

J DANKS -L

+116

u8-120

+1½-145

 

Apr 16

927

OAK ATHLETICS

T MILONE -L

+101

o8-120

+1½-205

 

10:05 PM

928

LAA ANGELS

T SKAGGS -L

-111

u8EV

-1½+175

 

Apr 16

929

CHI CUBS GM#2

J HAMMEL -R

+141

o7½-105

+1½-160

 

7:05 PM

930

NYY YANKEES GM#2

M PINEDA -R

-151

u7½-115

-1½+140

 

Apr 16

931

CHI CUBS GM1

J HAMMEL -R

+182

o7½-105

+1½-120

 

1:05 PM

932

NY YANKEES GM1

M TANAKA -R

-195

u7½-115

-1½EV

 

Apr 16

941

AWAY RUNS

 

+105

 

+1½-105

 

12:35 PM

942

HOME RUNS

 

-125

 

-1½-115

 

Apr 16

943

OVER RUNS

 
 
 
 
 

12:35 PM

944

UNDER RUNS

 
 
 
 
- Dan Shapiro, Gambling911.com