Major League Baseball Betting Lines – Angels 10-0 vs. Tigers and are +149 Dog
Published on:
Apr/19/2014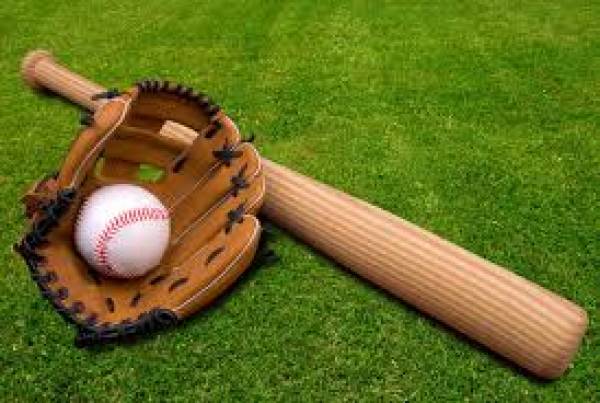 Gambing911.com has more of today's power trends along with today's Major League Baseball betting lines.  Use your credit card to bet this game LIVE, every play right up to the final minute at BetOnline and claim up to $1000 in FREE BETS here.
We already offered up one play on St. Louis at +109 going up against the Nationals.
Here are some more power trends:
Edwin Jackson of the Cubs is just 2-11 in April games over the past two seasons, however, the Reds are a -141 favorite in this game.  Some of you might consider some value here on Cincinnati even though Jackson is 2-1 when starting against the Reds with an ERA of 3.00 and a WHIP of 1.091.  The away team has won 8 of the last 10 games in this series with Cincinnati 6-4.
The Mets are 9-25 as a home underdog of +100 to +125 over the last 2 seasons while Atlanta's Ervin Santana is 2-0 when starting against New York with an ERA of 0.64 and a WHIP of 0.786.  Atlanta is a -129 favorite at BetOnline. 
Atlanta is 9-4 in the last 13 meetings in New York and 7-2 in their last 9 road games while the Mets are 3-9 in their last 12 home games.
The problem here is that Bartolo Colon has a 4-0 career record against Atlanta with a 1.20 ERA in four starts.
San Francisco's Tim Hudson is 11-0 against division opponents over the last 2 seasons and 6-1 when starting against San Diego with an ERA of 2.84 and a WHIP of 1.301.
The Padres are 2-9 in Eric Stults' last 11 starts vs. a team with a winning record.  Stults hasn't made it through the sixth in any of his three outings and has allowed 21 hits and five walks in 14 2/3 innings. The Giants 3B Pablo Sandoval is 12-for-22 against Stults and C Buster Posey is 7-for-15 with a homer.
The San Diego Padres have scored the fewest runs in the majors.
The Angels CJ Wilson is 11-0 in road games in day games over the last 3 seasons. (Team's Record).  He is 2-2 when starting against Detroit with an ERA of 5.78 and a WHIP of 1.619.
With the Angels having won the last 10 games in this series as a +146 underdog, there is tremendous value to be had.
Wilson has allowed just three runs over 15 innings in consecutive wins. He has racked up 24 strikeouts over his first three starts.
The Angels lead the majors with 27 home runs, three more than they hit all of last April and the most in franchise history through 16 games. 
The White Sox are 2-12 after getting shut out over the last 2 seasons.  They face Texas today.
We are going with San Francisco -123 and the LA Angels (too hard to resist) at +146.  This is in addition to our play on St. Louis.
MAJOR LEAGUE BASEBALL - Apr 19

NATIONAL LEAGUE

 

Apr 19

951

STL CARDINALS

L LYNN -R

+109

o7-110

+1½-205

 

1:05 PM

952

WAS NATIONALS

J ZIMMERMA-R

-119

u7-110

-1½+175

 

Apr 19

953

CIN REDS

T CINGRANI-L

-141

o7½+105

-1½+115

 

2:20 PM

954

CHI CUBS

E JACKSON -R

+131

u7½-125

+1½-135

 

Apr 19

955

MIL BREWERS

M GARZA -R

-117

o7-125

-1½+145

 

7:05 PM

956

PIT PIRATES

W RODRIGUE-L

+107

u7+105

+1½-165

 

Apr 19

957

ATL BRAVES

E SANTANA -R

-129

o7-105

-1½+130

 

7:10 PM

958

NYM METS

B COLON -R

+119

u7-115

+1½-150

 

Apr 19

959

PHI PHILLIES

K KENDRICK-R

+130

o10½-110

+1½-160

 

8:10 PM

960

COL ROCKIES

J LYLES -R

-140

u10½-110

-1½+140

 

Apr 19

961

ARI D`BACKS

BOLSINGER -R

+178

o7½+105

+1½-130

 

8:10 PM

962

LOS DODGERS

D HAREN -R

-188

u7½-125

-1½+110

 

Apr 19

963

SFO GIANTS

T HUDSON -R

-123

o7+110

-1½+135

 

8:40 PM

964

SDG PADRES

E STULTS -L

+113

u7-130

+1½-155

AMERICAN LEAGUE

 

Apr 19

965

TOR BLUE JAYS

M BUEHRLE -L

+109

o7½EV

+1½-205

 

1:05 PM

966

CLE INDIANS

C KLUBER -R

-119

u7½-120

-1½+175

 

Apr 19

967

LAA ANGELS

C WILSON -L

+146

o7½-105

+1½-150

 

1:05 PM

968

DET TIGERS

M SCHERZER-R

-156

u7½-115

-1½+130

 

Apr 19

969

BAL ORIOLES

B NORRIS -R

+130

o9-115

+1½-155

 

1:35 PM

970

BOS RED SOX

F DOUBRONT-L

-140

u9-105

-1½+135

 

Apr 19

971

MIN TWINS

K CORREIA -R

+134

o8½-120

+1½-155

 

2:10 PM

972

KAN ROYALS

B CHEN -L

-144

u8½EV

-1½+135

 

Apr 19

973

HOU ASTROS

OBERHOLTZR-L

+190

o7½EV

+1½-115

 

4:05 PM

974

OAK ATHLETICS

S KAZMIR -L

-210

u7½-120

-1½-105

 

Apr 19

975

NYY YANKEES

I NOVA -R

+127

o7½-105

+1½-175

 

7:10 PM

976

TAM RAYS

C ARCHER -R

-137

u7½-115

-1½+155

 

Apr 19

977

CHI WHITE SOX

J QUINTANA-L

+112

o9-105

+1½-180

 

8:05 PM

978

TEX RANGERS

C LEWIS -R

-122

u9-115

-1½+160

INTERLEAGUE

 

Apr 19

979

SEA MARINERS

R ELIAS -L

-108

o7½-115

-1½+150

 

7:10 PM

980

MIA MARLINS

H ALVAREZ -R

-102

u7½-105

+1½-170

 

Apr 19

991

AWAY RUNS

 

+105

 
 
 

1:05 PM

992

HOME RUNS

 

-125

 
 
 

Apr 19

993

OVER RUNS

 
 

o122½-110

 
 

1:05 PM

994

UNDER RUNS

 
 

u122½-110

 
- Dan Shapiro, Gambling911.com