Green Bay Packers vs. Cincinnati Bengals Betting Pick – Odds and Predictions
Published on:
Sep/19/2013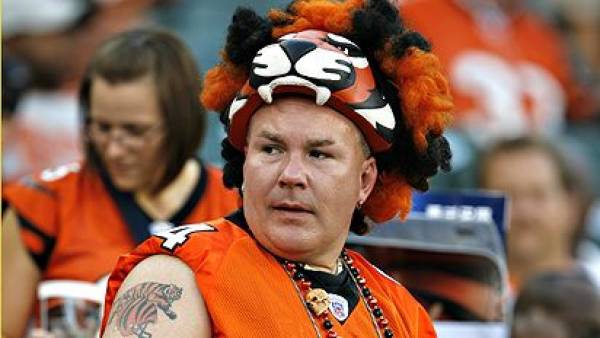 Gambling911.com has your Green Bay Packers vs. Cincinnati Bengals betting pick, odds and predictions for Week 3 of the NFL.

Free Prediction Given by SportsCashSystem.com lead handicapper, Mike Taylor
Current line: Cincinnati Bengals +3 / Over & Under at 48 ½
Time:  Sunday, September 22, 1:00 pm (EST) FOX, DirectTv, NFL Red Zone
Green Bay is on a tear after losing their opener, and they are going to once again prove why they are dominant, so the analysts are saying. You'll find that the Cincinnati team is not just going to roll over and die on this one, they are going to fight, and if their performance against the Pittsburgh Steelers is any indication, this is going to be a game to watch out for.
You'll find that Aaron Rodgers is definitely doing quite well with his team lately, and the combination of quick passing, steady running, and overall quarterback rating is making the Packers a team to beat, even if they didn't start out so great against the 49ers in week 1. Cincinnati on the other have will have to deal with a few keys to ensure they are not on the receiving end of a high scoring Green Bay offense, and that's going to cause some strain on them for sure.
Andy Dalton and the Bengals are not just a filler team, they proved that they can move the football up and down the field with the best of them. With several targets open and completions that results in scores, you'll see that the Packers defense is going to definitely be busy trying to control every aspect of the game. Look for a defensive battle, but not one that is going to end up with a shootout, as there is definitely going to be one team that is controlling the football, but which one? That's the question that you have to seriously consider, and that's touch, because both teams have upside this week.
The Match Up:
Even with the Packers being favored, there is still enough doubt left here to go with an underdog. That might be a bit hard to believe, but consider that some NFL experts have noted the Green Bay offensive line can be a bit shaky on the start. If that is the case, then the Bengals may just have a shot at getting the big win here. The home field advantage always plays a role, but will it play as big a role as it did for Seattle last week? It's hard to tell, but there's something magical in the air whenever the NFL has a home game for a team. We're going with Cincinnati this time, the Packers are tough, but they can be beaten.
The Edge:
Our pick is the Cincinnati Bengals +3
SportsCashSystem.com Prediction: Cincinnati Bengals +3
More info about the #1 rated http://www.SportsCashSystem.com/ :
Sports Cash System is known as one of the best year round sports systems available today. For those bettors who think "systems can't work" , you will be shocked by the constant results Sports Cash System has been producing for its members, 4 years running. 
While other handicappers may try to charge you $50, $100 or more per day for picks, Tommy Krieg has stuck with his one flat rate for all of his picks, every month. You will get a unique and secure login and password to his Sports Cash System members area and get everything you need to profit month after month.
Tommy Krieg's #1 goal is to keep his players in the profit zone every month. Sports Cash System is truly one of a kind.  Watch the FREE video preview of how the system works by clicking here.
Watch the video explaining the system below: