Gambling911.com has your DFS Baseball plays and betting picks for the San Francisco Giants for the period June 1 through 3, 2015.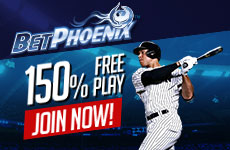 For bettors on Monday we know to go with the UNDER 7.
The UNDER is 5-0 in Ryan Vogelsong's last 5 starts vs. the Pirates and 10-4 in the last 14 meetings in San Francisco.
Vogelsong is 2-3 with a 3.38 ERA in five career starts against the Pirates.
Vogelsong gave up one run on six hits without a walk while striking out five over six innings in a win over the Brewers on Wednesday.  He has allowed just four runs in just over 31 innings. 
The Pirates RH Gerrit Cole (7-2, 2.11 ERA) is 2-0 with a 3.14 ERA in two starts versus the Giants.
Cole has permitted no more than two runs in his last four starts, three of those seven innings or more.  Cole has only allowed more than two runs in one of his ten starts this season.
Monday Daily Fantasy:
Neil Walker has been solid against Ryan Vogelsong, going 7-for-16 with four extra bases. 
Tuesday June 2
AJ Burnett has five wins and a 1.81 ERA so far this season.  Against San Francisco he allowed zero runs last year and four the season prior.
Nori Aoki has gone 5-for-13 off of Burnett with three doubles so he is definitely a good fantasy play for Tuesday.
Buster Posey is 3-for-7 off of him.
The Giants Chris Heston has been inconsistent.  Prior to a stellar start against Atlanta his last outing, Heston allowed 5 and 6 runs, respectively, and 5 runs two games prior to those two. 
San Francisco has still managed to win in all four of his last starts. 
Stay away from this one sports bettors.  We don't know which Heston will show up for this party. 
Wednesday June 3
It's an early game with two starting pitchers who have losing records: Francisco Liriano vs. Tim Hudson.  Both are coming off of solid starts their last outings.
Against San Francisco last year he allowed only one run in his last start but four in each of his previous two games against the Giants.   
Hudson has gotten torched in a few games this season but pitched especially well against Pittsburgh last year.
Buster Posey is 5-for-9 against Liriano with one RBI while others who have had some success vs. Liriano are not exactly performing that great this season.
You will probably want to have Pedro Alvarez in your lineup coming up against Tim Hudson.  He is 4-for-13 with 3 RBIs against him.
Bettors may want to pull the switch on the UNDER only if this one comes in at 7.5 or better.  If the total opens at 7.5 and moves down to 7, you can also consider the UNDER.
- Dan Shapiro, Gambling911.com