Brewers vs. Cardinals Betting, Free Pick, DFS Plays – Trouble Looming For Lackey
Published on:
Apr/16/2015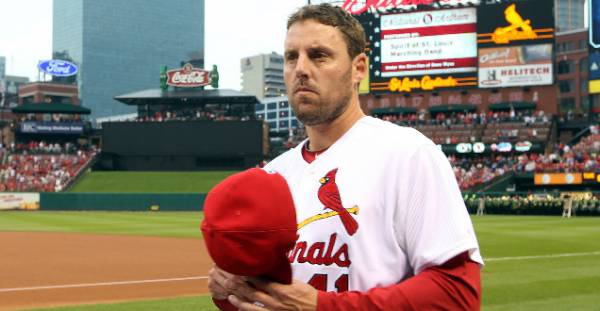 Gambling911.com has your Brewers vs. Cardinals betting, free pick and DFS plays for Thursday's first game of the day.
Best Bets: Milwaukee +130
Best DFS Picks: Jean Segura, Adam Lind, Ryan Braun, Jhonny Peralta
PITCHING MATCHUP: Brewers RH Mike Fiers (0-1, 9.00 ERA) vs. Cardinals RH John Lackey (0-0, 6.00)
Cardinals -137, Brewers +130, Total 7.5
On paper at least, this has the potential to be a barnburner. 
Lackey permitted six runs at Milwaukee last September and has permitted 32 hits from 82 at bats against the current Brewers roster, worst of any starting pitcher today. 
Fiers needs to make amends for his season opener, allowing five runs and seven hits - including a home run and four doubles - in five innings by Pittsburgh.   This comes on the heels of a 2014 season in which he allowed no more than three runs in 10 starts last season.  He also limited St. Louis to just three earned runs over 13 2/3 frames last season including a single run off of 11 at bats to Cardinals leadoff hitter Matt Carpenter.  
Jean Segura (Milwaukee) – (April 16)- Oh boy!  No excuse not to have Segura on your roster Thursday at $3100.   He went 3-of-3 against the Cards John Lackey and hit 2 of 4 Wednesday night.  Jean Segura hit a two-run home run in Saturday night's win over the Pirates.
Adam Lind (Milwaukee) – (April 16) - Lind has reached safely in all seven games after Monday's game.  Against St. Louis' John Lackey, Lind is 15-28 with 6 extra base hits and 6 RBIs.  He's priced right around $4K.
Ryan Braun (Milwaukee) (April 16) – He's gone 3-for-10 against a Cardinals pitcher that could have difficulties Thursday.  Braun had two hits out of five with an RBI on Wednesday. 
Jhonny Peralta (St. Louis) (April 16) - Jhonny Peralta went 2-for-4 with a pair of RBI in Monday's loss to the Brewers.  He scored a run Wednesday night.  Peralta is 2-of-6 against Mike Fiers with a home run.
Matt Holliday has registered 76 RBIs in 115 games against Milwaukee but we are not listing him as a top DFS play for today.
- Dan Shapiro, Gambling911.com