Braves vs. Phillies Series Betting Pick, DFS Play – April 24: Enticing Under
Published on:
Apr/24/2015
Gambling911.com has your Braves vs. Phillies betting picks and daily fantasy sports plays for the series dated April 24. You can find the latest lines for these games here.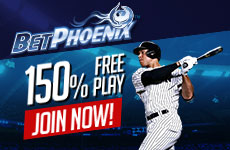 Totals Betting –
Heading into April 24, eight of the last ten games in this series coming into Friday featured a total of 7 or higher.  Six of the last ten games in this series finished with 7 or fewer runs.  Only one of the games listed with a 6.5 total went UNDER while the other landed on 7.  The series over the last ten games has been split between going OVER and UNDER the posted total. 
The Braves had only scored 5 or more runs in three of their last eight games overall and each of those games were versus Toronto.  Atlanta had not scored more than 3 runs in any of their other seven games. 
Likewise, Philadelphia had only scored 5 or more runs in three of their last ten games overall.
The UNDER is favored in this series where applicable.
Sides Betting -
Both these clubs have been struggling but Atlanta had won three of the last four in this series (2014), 6 of the last 10 and the away team also won 6 of their last 10.
April 24
Pitching –
Alex Wood (Braves) – Games in which Wood started prior to his last two starts had opposing teams limited to 3 or fewer runs in eight straight.  Atlanta won four of six of those games.  Only four homeruns were hit over that entire period.  Wood himself allowed no more than 3 runs over that time period and fewer than 3 runs in six of those games.  Starting against Philadelphia the last time he faced them, Wood only permitted two runs.  
Aaron Harang (Phillies) – Games in which Harang started had opposing teams score 3 or fewer runs over the last seven but 4 or more in the previous three.  Harang himself only permitted more than 2 runs in one of those last seven starts.  Atlanta scored four runs in the last game Harang started but just 1 and 3 in the previous two.  Harang pitched six or more innings in each of those.  It should be noted that Harang started with the Braves previous to this season. 
Projection – UNDER 7
DFS Philadelphia –
Freddy Galvis – He has hit five of 19 at bats with just one run over the past seven days.  Versus Wood he has hit 2-for-3 with one RBI. He is definitely an option for Friday's game.
Ben Revere – He has had five hits out of 16 at bats over the past seven days.  Versus Wood he has gone 4-for-6 with one RBI.
Carolos Ruiz – He has had 3 RBIs versus Wood but has only had two hits with 14 at bats over the past seven days.   Ruiz also went 4-for-10 vs. Trevor Cahill with two RBIs and is someone to consider for Sunday's game.
Ryan Howard – Over the past seven days leading up to this series, Howard hit 4 of 16 at bats with one homer.  He is 3-for-5 with two home runs against Shelby Miller, representing a great play for Saturday. 
DFS Atlanta –
Nick Markakis – Solid play against Jerome Williams on Sunday.  He's hit more than half his at bats (11-for-21) and has gone 6-for-13 vs. Williams with two RBIs.
Chris Johnson – He has struggled somewhat coming into this series but went 3-for-9 with five RBIs against Aaron Harang over his career.
- Dan Shapiro, Gambling911.com