Gambling911.com has your Baseball picks, lines and Daily Fantasy plays for Tuesday's games.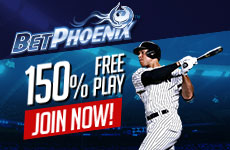 On paper at least it would appear as if Jeremy Guthrie of Kansas City is in for a rough ride today.   Guthrie though got clobbered in his last outing so we would be a bit reluctant to go against him here as sports bettors, instead opting to hone in on the OVER 8, one of our picks on the day.  
PITCHING MATCHUP: Indians RH Carlos Carrasco (6-4, 4.24 ERA) vs. Royals RH Jeremy Guthrie (4-3, 6.70)
Carrasco has yielded three runs in 14 innings over his last two starts and this has helped in keeping the total low here. 
With a pair of strong starts in a row, Carrasco's rate stats are starting to undergo a course correction, ESPN.com notes, however, he could be a bit "due" for a bad outing here.  
Seven of the last eight games he has started in have totaled 8 runs or more.
Guthrie gave up four runs in five uneven innings at Cleveland on April 28 and owns a 6.14 ERA lifetime against the Indians.
The OVER is 41-19-3 in the last 63 meetings.  In fact, the last eight games in this series have resulted in 8 runs or more. 
For Daily Fantasy players, check out these batters stats against Guthrie:
Carolos Santana is 10-for-22 against him and has hit in 6 of his last 7 games.
Lonnie Chisenhall has been especially dominant against Guthrie, batting 9-for-17 with 5 RBIs.
Michael Brantley has gone has gone 10-for-31 against him with 4 RBIs.
Jason Kipnis is your man today as he has gone 11-for-22 against Guthrie with 9 RBIs.
LA Angels:
CJ Wilson has the best pitching stats against any current Rays batter, allowing just 19 hits off of 98.
Elsewhere, Angels starter C.J. Wilson has allowed 19 hits on 98 at bats against current Rays roster players for the lowest ERA or any pitcher starting today.
Wilson gave up one run and two hits in six innings Thursday against the Tigers. He struck out seven and walked five.
He's likely to go deep in this one and will need to as Angels relievers have give up a total of 11 runs in his last three starts.
Rays RH Chris Archer (5-4, 2.12 ERA) is 3-1 with a 3.63 ERA in four lifetime starts versus the Angels but both Albert Pujols and Mike Trout are a combined 7-for-15 against Archer. 
We don't have another choice but to go with the Angels +107 here.

NATIONAL LEAGUE

06/02/2015

951

CINCINNATI REDS

J CUETO -R

-165

o7EV

-1½EV

16:08:00

952

PHILADELPHIA PHILLIES

S O'SULLIVAN -R

+148

u7-120

+1½-120

06/02/2015

953

CHICAGO CUBS

HENDRICKS -R

-130

o7½-120

-1½+125

16:13:00

954

MIAMI MARLINS

B HAND -L

+120

u7½EV

+1½-145

06/02/2015

955

MILWAUKEE BREWERS

T CRAVY -R

+168

o7½-115

+1½-130

17:18:00

956

ST. LOUIS CARDINALS

L LYNN -R

-198

u7½-105

-1½+110

06/02/2015

957

GM#2 L.A DODGERS

Z GREINKE -R

-187

o10-120

-1½-115

17:43:00

958

GM#2 COL ROCKIES

D HALE -R

+163

u10EV

+1½-105

06/02/2015

959

ATLANTA BRAVES

S MILLER -R

-105

o8½-110

+1½-230

18:43:00

960

ARIZONA DIAMONDBACKS

COLLMENTER -R

-105

u8½-110

-1½+190

06/02/2015

961

NEW YORK METS

N SYNDERGA-R

-113

o6½-105

-1½+150

19:13:00

962

SAN DIEGO PADRES

I KENNEDY -R

+103

u6½-115

+1½-170

06/02/2015

963

PITTSBURGH PIRATES

A BURNETT -R

EV

o7-105

+1½-240

19:18:00

964

SAN FRANCISCO GIANTS

C HESTON -R

-110

u7-115

-1½+200

AMERICAN LEAGUE

06/02/2015

965

OAKLAND ATHLETICS

K GRAVEMAN -R

+124

o8½-115

+1½-175

16:08:00

966

DETROIT TIGERS

A SIMON -R

-134

u8½-105

-1½+155

06/02/2015

967

MINNESOTA TWINS

M PELFREY -R

+156

o8-105

+1½-140

16:13:00

968

BOSTON RED SOX

C BUCHHOLZ -R

-175

u8-115

-1½+120

06/02/2015

969

CHICAGO WHITE SOX

SAMARDZIJA - R

-115

o8½-110

-1½+140

17:08:00

970

TEXAS RANGERS

C LEWIS -R

+105

u8½-110

+1½-160

06/02/2015

971

BALTIMORE ORIOLES

M WRIGHT -R

+133

o7½-120

+1½-165

17:13:00

972

HOUSTON ASTROS

C MCHUGH -R

-144

u7½EV

-1½+145

06/02/2015

973

CLEVELAND INDIANS

C CARRASCO -R

-127

o8-105

-1½+130

17:13:00

974

KANSAS CITY ROYALS

J GUTHRIE -R

+117

u8-115

+1½-150

06/02/2015

975

TAMPA BAY RAYS

C ARCHER -R

-117

o7-105

-1½+145

19:08:00

976

LOS ANGELES ANGELS

C WILSON -L

+107

u7-115

+1½-165

06/02/2015

977

NEW YORK YANKEES

C SABATHIA -L

-102

o7½-110

+1½-215

19:13:00

978

SEATTLE MARINERS

MONTGOMERY-L

-108

u7½-110

-1½+175

INTERLEAGUE

06/02/2015

979

GM#2 TOR BLUE JAYS

M ESTRADA -R

+185

o7EV

+1½-125

16:08:00

980

GM#2 WAS NATIONALS

M SCHERZER -R

-215

u7-120

-1½+105

06/02/2015

981

GM#1 L.A DODGERS

J NICASIO -R

+104

o11EV

+1½-180

12:13:00

982

GM#1 COL ROCKIES

J DE LA ROSA -L

-114

u11-120

-1½+160

06/02/2015

983

GM#1 TOR BLUE JAYS

R A DICKEY -R

+140

o7½-115

+1½-165

10:08:00

984

GM#1 WAS NATIONALS

J ZIMMERMANN -R

-155

u7½-105

-1½+145

06/02/2015

991

AWAY RUNS

 
 
 
 

10:05:00

992

HOME RUNS

 
 
 
 

06/02/2015

993

OVER RUNS

 
 
 
 

10:05:00

994

UNDER RUNS

 
 
 
 

MAJOR LEAGUE BASEBALL First Half Lines - Jun 02

06/02/2015

1951

1H CINCINNATI REDS

J CUETO -R

-170

o3½-105

-½-115

16:05:00

1952

1H PHILADELPHIA PHILLIES

S O'SULLIVAN -R

+150

u3½-115

+½-105

06/02/2015

1953

1H CHICAGO CUBS

HENDRICKS -R

-135

o4EV

-½+105

16:10:00

1954

1H MIAMI MARLINS

B HAND -L

+115

u4-120

+½-125

06/02/2015

1955

1H MILWAUKEE BREWERS

T CRAVY -R

+170

o4EV

+½+110

17:15:00

1956

1H ST. LOUIS CARDINALS

L LYNN -R

-200

u4-120

-½-130

06/02/2015

1957

1H GM#2 L.A DODGERS

Z GREINKE -R

-193

o5½-120

-½-130

17:40:00

1958

1H GM#2 COL ROCKIES

D HALE -R

+163

u5½EV

+½+110

06/02/2015

1959

1H ATLANTA BRAVES

S MILLER -R

-110

o4½-115

+½-145

18:40:00

1960

1H ARIZONA DIAMONDBACKS

COLLMENTER -R

-110

u4½-105

-½+125

06/02/2015

1961

1H NEW YORK METS

N SYNDERGA-R

-120

o3½+115

-½+120

19:10:00

1962

1H SAN DIEGO PADRES

I KENNEDY -R

EV

u3½-135

+½-140

06/02/2015

1963

1H PITTSBURGH PIRATES

A BURNETT -R

-110

o3½-105

+½-145

19:15:00

1964

1H SAN FRANCISCO GIANTS

C HESTON -R

-110

u3½-115

-½+125

06/02/2015

1965

1H OAKLAND ATHLETICS

K GRAVEMAN -R

+125

o4½-115

+½-110

16:05:00

1966

1H DETROIT TIGERS

A SIMON -R

-145

u4½-105

-½-110

06/02/2015

1967

1H MINNESOTA TWINS

M PELFREY -R

+155

o4-115

+½+105

16:10:00

1968

1H BOSTON RED SOX

C BUCHHOLZ -R

-175

u4-105

-½-125

06/02/2015

1969

1H CHICAGO WHITE SOX

SAMARDZIJA - R

-115

o4½-115

-½+120

17:05:00

1970

1H TEXAS RANGERS

C LEWIS -R

-105

u4½-105

+½-140

06/02/2015

1971

1H BALTIMORE ORIOLES

M WRIGHT -R

+125

o4-115

+½-115

17:10:00

1972

1H HOUSTON ASTROS

C MCHUGH -R

-145

u4-105

-½-105

06/02/2015

1973

1H CLEVELAND INDIANS

C CARRASCO -R

-130

o4-115

-½+105

17:10:00

1974

1H KANSAS CITY ROYALS

J GUTHRIE -R

+110

u4-105

+½-125

06/02/2015

1975

1H TAMPA BAY RAYS

C ARCHER -R

-120

o3½-105

-½+115

19:05:00

1976

1H LOS ANGELES ANGELS

C WILSON -L

EV

u3½-115

+½-135

06/02/2015

1977

1H NEW YORK YANKEES

C SABATHIA -L

-110

o4EV

+½-145

19:10:00

1978

1H SEATTLE MARINERS

MONTGOMERY-L

-110

u4-120

-½+125

06/02/2015

1979

1H GM#2 TOR BLUE JAYS

M ESTRADA -R

+170

o3½EV

+½+115

16:05:00

1980

1H GM#2 WAS NATIONALS

M SCHERZER -R

-210

u3½-120

-½-135

06/02/2015

1981

1H GM#1 L.A DODGERS

J NICASIO -R

EV

o6-110

+½-135

12:10:00

1982

1H GM#1 COL ROCKIES

J DE LA ROSA -L

-120

u6-110

-½+115

06/02/2015

1983

1H GM#1 TOR BLUE JAYS

R A DICKEY -R

+140

o4EV

+½-110

10:05:00

1984

1H GM#1 WAS NATIONALS

J ZIMMERMANN -R

-160

u4-120

-½-110

MAJOR LEAGUE BASEBALL Second Half Lines - Jun 02

06/02/2015

2951

2H CINCINNATI REDS

J CUETO -R

-163

o3-105

 

16:05:00

2952

2H PHILADELPHIA PHILLIES

S O'SULLIVAN -R

+133

u3-125

 

06/02/2015

2953

2H CHICAGO CUBS

HENDRICKS -R

-135

o3½+115

 

16:10:00

2954

2H MIAMI MARLINS

B HAND -L

+105

u3½-145

 

06/02/2015

2955

2H MILWAUKEE BREWERS

T CRAVY -R

+110

o3-135

 

17:15:00

2956

2H ST. LOUIS CARDINALS

L LYNN -R

-140

u3+105

 

06/02/2015

2957

2H GM#2 L.A DODGERS

Z GREINKE -R

 
 
 

17:40:00

2958

2H GM#2 COL ROCKIES

D HALE -R

 
 
 

06/02/2015

2959

2H ATLANTA BRAVES

S MILLER -R

-130

o3½EV

 

18:40:00

2960

2H ARIZONA DIAMONDBACKS

COLLMENTER -R

EV

u3½-130

 

06/02/2015

2961

2H NEW YORK METS

N SYNDERGA-R

-130

o3EV

 

19:10:00

2962

2H SAN DIEGO PADRES

I KENNEDY -R

EV

u3-130

 

06/02/2015

2963

2H PITTSBURGH PIRATES

A BURNETT -R

-130

o3-110

 

19:15:00

2964

2H SAN FRANCISCO GIANTS

C HESTON -R

EV

u3-120

 

06/02/2015

2965

2H OAKLAND ATHLETICS

K GRAVEMAN -R

-120

o3½-105

 

16:05:00

2966

2H DETROIT TIGERS

A SIMON -R

-110

u3½-125

 

06/02/2015

2967

2H MINNESOTA TWINS

M PELFREY -R

EV

o3½+110

 

16:10:00

2968

2H BOSTON RED SOX

C BUCHHOLZ -R

-130

u3½-140

 

06/02/2015

2969

2H CHICAGO WHITE SOX

SAMARDZIJA - R

-130

o3½-105

 

17:05:00

2970

2H TEXAS RANGERS

C LEWIS -R

EV

u3½-125

 

06/02/2015

2971

2H BALTIMORE ORIOLES

M WRIGHT -R

-120

o3-130

 

17:10:00

2972

2H HOUSTON ASTROS

C MCHUGH -R

-110

u3EV

 

06/02/2015

2973

2H CLEVELAND INDIANS

C CARRASCO -R

-130

o3½+105

 

17:10:00

2974

2H KANSAS CITY ROYALS

J GUTHRIE -R

EV

u3½-135

 

06/02/2015

2975

2H TAMPA BAY RAYS

C ARCHER -R

-130

o3-120

 

19:05:00

2976

2H LOS ANGELES ANGELS

C WILSON -L

EV

u3-110

 

06/02/2015

2977

2H NEW YORK YANKEES

C SABATHIA -L

-130

o3-130

 

19:10:00

2978

2H SEATTLE MARINERS

MONTGOMERY-L

EV

u3EV

 

06/02/2015

2979

2H GM#2 TOR BLUE JAYS

M ESTRADA -R

 
 
 

16:05:00

2980

2H GM#2 WAS NATIONALS

M SCHERZER -R

 
 
 

06/02/2015

2981

2H GM#1 L.A DODGERS

J NICASIO -R

-130

o4-130

 

12:10:00

2982

2H GM#1 COL ROCKIES

J DE LA ROSA -L

EV

u4EV

 

06/02/2015

2983

2H GM#1 TOR BLUE JAYS

R A DICKEY -R

-115

o3-135

 

10:05:00

2984

2H GM#1 WAS NATIONALS

J ZIMMERMANN -R

-115

u3+105

 
- Dan Shapiro, Gambling911.com