Baltimore Ravens vs Buffalo Bills Odds
Published on:
Sep/26/2013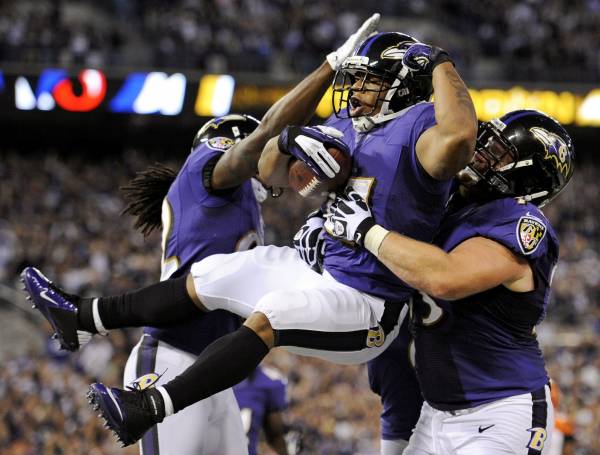 In what may be one of the better games to watch in the NFL this weekend, the Baltimore Ravens are going to fight yet again to face off against a Buffalo team that is no easy pushover. The battle of these two teams will definitely be worth exploring, especially with so many possible outcomes at the helm of this match up.
Free Prediction Given by SportsCashSystem.com lead handicapper, Mike Taylor
Current line: Baltimore at – 3 ½/ Over & Under at 44
Time:  Sunday, September 29, 1:00 pm (EST) CBS, NFL Red Zone
On the Ravens side, a rocky start gave way to some points of glory. They are looking to win their third game overall and Joe Flacco is poised to throw a great deal. The running game for the Ravens will improve this week if Ray Rice remains healthy, and at press time he intended to play this week. The Ravens are going to be on the road, which his always something interesting to consider when detailing match ups, so it should be noted that the Buffalo Bills may have a fighting chance against the Super bowl winners of last year.
The downside is that the Buffalo Bills have 9 injured starters, and 14 names on their overall list of players that aren't at 100%. This is not a good way to begin the week's practices, with all players trying to fit into a roster that has limited entry points. The task at hand for the Bills is not going to sit well with them this week, but it's not an impossible one.
The Match Up:
The Ravens had a rocky first few games, but they seem to be back on the saddle and are fighting hard to maintain their position as a top contender yet again this year. The Bills are going to have to rely on rookies, and second stringers to step up big. It's going to be an interesting matchup, one that has favorable considerations on both teams. The Bills however will not be able to overcome here, and for that reason we have to go with Baltimore. There's just too many unanswered questions found here to give them the win. Look for the Ravens to edge them out this week at – 3 ½.
The Edge:
Baltimore at – 3 ½
SportsCashSystem.com Prediction: Baltimore at – 3 ½
More info about the #1 rated http://www.SportsCashSystem.com/ :
Sports Cash System is known as one of the best year round sports systems available today. For those bettors who think "systems can't work" , you will be shocked by the constant results Sports Cash System has been producing for its members, 4 years running. 
While other handicappers may try to charge you $50, $100 or more per day for picks, Tommy Krieg has stuck with his one flat rate for all of his picks, every month. You will get a unique and secure login and password to his Sports Cash System members area and get everything you need to profit month after month.
Tommy Krieg's #1 goal is to keep his players in the profit zone every month. Sports Cash System is truly one of a kind.  Watch the FREE video preview of how the system works by clicking here.
Watch the video explaining the system below: