Gambling911.com has your 2013 Woodward Stakes betting odds and a pick from Trixie over at LadyandtheTrack.com.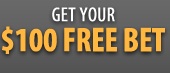 Paynter was the slight favorite at +120, paying slightly better than EVEN odds.  Successful Dan would pay just under $20 on a $10 bet.  Flat Out was coming in at 2/1, Fort Larned was at 3/1 odds.  Mucho Macho Man was listed at +350.  Ron The Greek was at 6/1 and Alpha was the long shot at 9/1.
Trixie's Pixies offered up her 2013 Woodward Stakes pick:
"Fort Larned was my original WIN pick but he's been scratched. Like anyone else with a beating heart, I'd like to see Paynter beat the pants off the entire Woodward Stakes field for the sheer fact that he's literally come back from the dead.
"Paynter is undeniably the fans choice and has the talent to back up the hype! I'd like to see Mucho Macho Man get his much deserved victory and head to the Breeders' Cup but I'm not sure he's got what it takes. Mucho Macho Man is also a fan-favorite and like Paynter, has recovered from illness so a win would be heartfelt.
"Despite my heart, my gut is telling me Flat Out for the WIN! I feel like Flat Out is on a steady incline and he knows what's expected of him. Good Luck! Safe Run! And remember Ladies…Never place a bet with your lover's money. It's simply bad luck! "
- Carrie Stroup, Gambling911.com Senior Reporter