You knew they had to be offered....the U.S. President Donald Trump Super Bowl 52 betting props.  Scroll Down...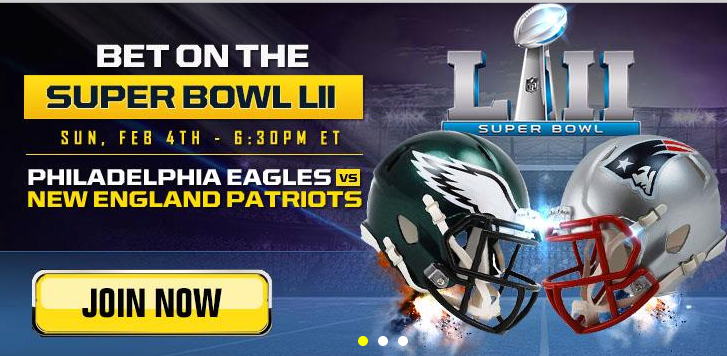 Whether you like the President's tweets or not, bettors can profit by betting on which team Trump tweets about first.  The Eagles pay $20 for every $10 bet.
There are also odds available on the number of tweets by the President - OVER/UNDER 5.5.
Donald Trump

Al Michaels or Cris Collinsworth First Says Trump

 

06:30 PM
52061
1st Quarter
 
+275
 
52062
2nd Quarter
 
+350
 
52063
3rd Quarter
 
+450
 
52064
4th Quarter
 
+450
 
52065
No Mention
 
-240
 

Donald Trump

First Team Mentioned in a Trump Tweet on Feb 4th

 

06:30 PM
52068
Eagles or #Eagles
 
+200
 
52069
Patriots or #Patriots
 
+125
 
52070
Neither
 
+140
 

Donald Trump

Total Tweets by Donald Trump on Feb 4th

 

06:30 PM
52066
Over 5½ Tweets
 
+105
 
52067
Under 5½ Tweets
 
-135