PA Senate Race Still Tight: Fetterman Favored at -200
Published on:
Oct/03/2022
John Fetterman (D) was still the -200 favorite to win this November versus Republican challenger Mehmet Oz in the Pennsylvania Senate race.  This is one state the Democrats see as a potential net gain.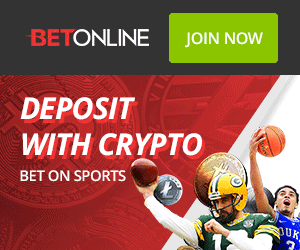 The winner will fill the void left by retiring GOP Senator Pat Toomey.
While Fetterman has been favored over the past few months, the current polls indicate these two candidates are in a statistical tie.  Fetterman's double digit lead has evaporated.
Recent polls include Emerson College (Fetterman +2), Fox News (Fetterman +4) and Franklin & Marshall College (Fetterman +3).
The Emerson poll indicates 8% of voters are still on the fence while 2% plan to vote for someone else.
The Oz campaign appears to be making some inroads by focusing more on Fetterman's record when it comes to criminal justice.
Montgomery County police officer Sean Kilkenny explains in a new ad: "John gave a second chance to those who deserve it: nonviolent offenders, marijuana users. ... John Fetterman has the courage to do what's right."
The ad also emphasizes Fetterman "voted with law enforcement efforts nearly 90% of the time."
At a Pittsburgh rally this past weekend, the current lieutenant governor spent 12 minutes addressing his stroke recovery.
Oz has called on Fetterman to release his medical records.
His stroke is definitely an issue with some voters. 59 percent of Pennsylvania voters said Fetterman's stroke will make no difference, a 9-point drop from voters who said the same in the August PA survey. Twenty-seven percent of voters said the stroke makes them less likely to support Fetterman.
The Democratic candidate blasted Oz for questioning his health issues.
"Sometimes, I might mush two words together," Fetterman said.
He has regularly mocked the Republican candidate for owning a home (homes) outside the state, most notably in New Jersey, and confusing popular PA grocery store chains.
"Let me give you an example. Let's assume I wanted to shop at Wegmans, and I am actually standing in a Redner's, but I actually think I am shopping in Wegner's."
- Gilbert Horowitz, Gambling911.com