The gambling website BetOnline had Madison Cawthorn still favored to be re-elected for his House of Representatives seat in North Carolina.  He will first need to get past a primary challenge on Tuesday.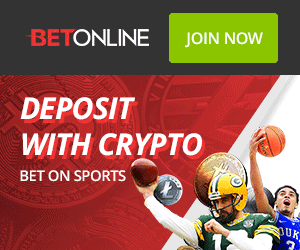 Cawthorn is coming in at -140 odds to be re-elected.  The NO pays EVEN odds.
Recent polling from the GOPAC Election Fund found that Cawthorn's support dropped among primary voters over the previous month, from 49% in March to 38% in April. His main opponent, State Sen. Chuck Edwards, was coming in at 21%.  Some polls are showing a much tighter race.
Cawthorn has been embroiled in various scandals recently and has fallen out of favor with the Republican establishment.
On March 3, he was cited with driving while his license was revoked, a misdemeanor.
On April 26, Cawthorn was caught trying to board a plane with a loaded Staccato 9mm handgun.
Last week, a video went viral showing Cawthorn engaged in a playful naked humping of a friend's head while producing strange hoops and hollers. Photos of Cawthorn wearing women's lingerie have also appeared on the Net.
Scroll Down for More
On Wednesday, Sen. Thom Tillis called for an investigation into whether Cawthorn engaged in insider trading, after a story from the Washington Examiner found that Cawthorn could be implicated for insider trading.
Cawthorn, 26, was raised in a conservative Baptist community in Henderson County, North Carolina, and has staked his political persona on arch-traditional Christian principles and the insistence of the importance of a kind of hypermasculinity, writes Michael Cruse of Politico.
The incumbent has accused the "establishment" of launching a "coordinated drip campaign" against him and saying this week, "They're going to drop an attack article every one or two days just to try and kill us with a death by 1,000 cuts."
More Political Odds From BetOnline
South Carolina 1st Congressional District
Nancy Mace: -120
Katie Arrington: -120
Oregon 5th Congressional District
Jamie McLeod-Skinner: -135
Kurt Schrader: -105
Oregon 6th Congressional District
Carrick Flynn: -135
Andreas Salinas: -105
Governor
Georgia Primary                    
Brian Kemp                 -2000
David Perdue              +600
Vernon Jones              +6600
Ames Barnett              +12500
Doug Collins                +12500
Herschel Walker         +12500
Kandiss Taylor             +12500
Kelly Loeffler               +12500
M. Taylor Greene        +12500
Next Elected Georgia Governor                    
Brian Kemp                 -300
Stacey Abrams            +200
David Perdue              +300
Vernon Jones              +10000
New York Primary                 
Kathy Hochul              -3000
Andrew Cuomo           +800
Jumaane Williams       +5000
Alessandra Biaggi        +10000
A. Ocasio-Cortez         +10000
Bill De Blasio               +10000
Letitia James               +10000
Tom DiNapoli              +10000
Tom Suozzi                  +10000
Kirsten Gillibrand        +15000
Laura Curran               +15000
Mike Gianaris              +15000
Steve Bellone              +15000
Hillary Clinton             +25000
Andrew Yang              +30000
Scott Stringer              +30000
Senate
Republican Primary Odds
Mehmet Oz -135
Kathy Barnette +165
David McCormick +370
Carla Sands +10000
Jeff Bartos +10000
George Bochetto +12500
Keith Rothfus +12500
Will 'Dr Oz' be Elected to the Senate?
YES: +185
NO: -275
- Jagajeet Chiba, Gambling911.com