Latest US Presidential Odds March 7
Published on:
Mar/05/2016
Gambling911.com has your Super Saturday betting odds for primaries and caucuses in Kansas, Nebraska, Kentucky, Louisiana and Maine. 
AD: Get Up to $1000 in Free Bets at Gambling911.com Endorsed BetOnline Here
Michigan GOP Primary Odds - Donald Trump was coming in as a huge 1-20 odds favorite to win here followed by John Kasich at 9-1 odds and Ted Cruz at 12-1 (some books now had him at 10-1).  Marco Rubio was at 33-1 odds of winning the Michigan GOP Primary Tuesday.
Florida GOP Primary Odds - Donald Trump was at 1-4 odds of winning here with Marco Rubio at 9-4 odds.  Ted Cruz was coming in at 9-1 odds.  John Kasich was at 50-1.
Scroll Down for More…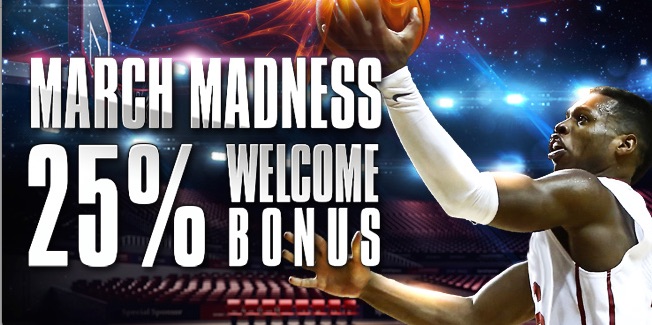 Latest Political Betting Odds News
US Presidential Election

Odds to Win 2016 US Presidential Election

06:00 AM

101

Hillary Clinton

 

-160

 

103

Donald Trump

 

+260

 

104

Bernie Sanders

 

+1200

 

105

Joe Biden

 

+5000

 

106

Marco Rubio

 

+1200

 

108

John Kasich

 

+4000

 

111

Ted Cruz

 

+2000

 

US Presidential Election

The 2016 Election - Bernie vs Field

06:00 AM

161

Bernie Sanders

 

+1200

 

162

Field (Any Other Candidate)

 

-2500

 

US Presidential Election

The 2016 Election - Democratic Nominee

06:00 AM

201

Hillary Clinton

 

-1250

 

202

Bernie Sanders

 

+800

 

203

Joe Biden

 

+3300

 

US Presidential Election

The 2016 Election - Donald vs Field

06:00 AM

155

Donald Trump

 

+260

 

156

Field (Any Other Candidate)

 

-350

 

US Presidential Election

The 2016 Election - Hillary vs Field

06:00 AM

151

Hillary Clinton

 

-160

 

152

Field (Any Other Candidate)

 

+130

 

US Presidential Election

The 2016 Election - Republican Nominee

06:00 AM

302

Donald Trump

 

-250

 

303

Marco Rubio

 

+400

 

305

John Kasich

 

+1600

 

308

Ted Cruz

 

+800

 

US Presidential Election

The 2016 Election - Rubio vs Field

06:00 AM

159

Marco Rubio

 

+1200

 

160

Field (Any Other Candidate)

 

-2500

 

US Presidential Election

Winning Party of the 2016 Election

06:00 AM

501

Democrats

 

-200

 

502

Republicans

 

+170

 

Saturday, Mar 05, 2016

Republican Primaries

Kansas Caucus - Cruz vs Field

06:00 AM

701

Ted Cruz

 

-220

 

702

Field (Any Other Candidate)

 

+175

 

Republican Primaries

Kentucky Caucus - Trump vs Field

06:00 AM

703

Donald Trump

 

-350

 

704

Field (Any Other Candidate)

 

+260

 

Republican Primaries

Louisiana Primary - Trump vs Field

06:00 AM

705

Donald Trump

 

-800

 

706

Field (Any Other Candidate)

 

+500

 

Republican Primaries

Maine Caucus - Trump vs Field

06:00 AM

707

Donald Trump

 

-600

 

708

Field (Any Other Candidate)

 

+400

 

Saturday, Mar 05, 2016

Democratic Primaries

Kansas Caucus - Sanders vs Field

06:00 AM

801

Bernie Sanders

 

-260

 

802

Field (Any Other Candidate)

 

+200

 

Democratic Primaries

Nebraska Caucus - Sanders vs Field

06:00 AM

803

Bernie Sanders

 

-400

 

804

Field (Any Other Candidate)

 

+300

 

Sunday, Mar 06, 2016

Republican Primaries

Puerto Rico - Rubio vs Field

06:00 AM

709

Marco Rubio

 

-500

 

710

Field (Any Other Candidate)

 

+350

 

Sunday, Mar 06, 2016

Democratic Primaries

Maine Caucus - Sanders vs Field

06:00 AM

805

Bernie Sanders

 

-700

 

806

Field (Any Other Candidate)

 

+450

 
- Gilbert Horowitz, Gambling911.com